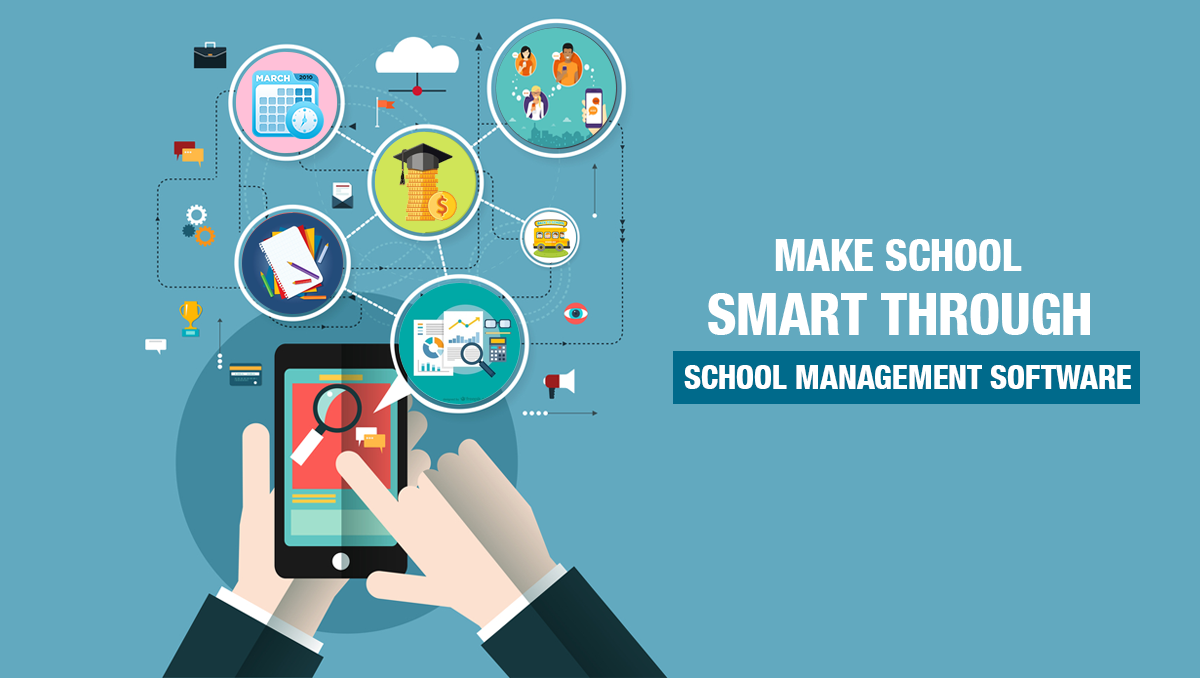 Our education system has been changing at the speed of light with passing time. Digitization, new methods of teaching, better and more modern facilities: these are a few of the things we've seen in recent years. And with these changes comes the constantly increasing pressure on the administrators of various institutions all around the country. And that is precisely why using school management tools and programs today not just desirable, but absolutely vital. Still not convinced? Read on to find out the multiple advantages and features you'll avail of purchasing a school ERP and why it is the best investment you'll make for your school.
Communication Gap
One of the biggest problems that plague the world today is the lack of communication between people which naturally leads to unsatisfactory results. As someone who manages a school, it is essential to make sure that parents are well aware of the performance, routine, and schedule of their ward. And a school ERP makes that job too simple! Regular updates to parents concerning their children via automatic SMS and chats make sure that they're kept in the loop and there's no communication gap present between the teacher, student, and the parents, while also saving your time and energy.
Fee Management
A huge section of our country has shifted to digital payments and therefore it doesn't make much sense to still rely on traditional fee collection methods like cheques and cash. Using software management software makes this job very easy as it shifts the fee collection process on the web where anyone can pay at their convenience via an online payment method of their choice.
Teachers can focus on teaching
In a conventional setup, teachers have several jobs other than teaching, like preparing scorecards and working on several administrative duties. But with school ERP in place, teachers will be able to primarily focus on what they have been employed for in the first place: teach! This would consequently result in better employee satisfaction, better results for your school, etc.
Parents will trust you more
From an entirely business viewpoint, parents are as important to a school as the students, sometimes even more. And therefore it's a must that your school is something parents can easily place their trust. And for that too, having school management tools are essential. Students have to sign-in to the system via biometric verification which ensures that the parents know about their attendance. This also ensures that the students do not miss their classes for no reason at all. Also, these tools help you to track the vehicles that carry the children at all times (along with the parents) so that the parents know the whereabouts of their children at all times.
Easy Data Regulation
Managing bulk amounts of data comes with directing an institution and a school is no exception to that. From attendance to fee payments to salaries to grading, there's no shortage of data that needs handling. Primarily during the admission season, the amount of data that requires handling can get really overwhelming. Let's not mention the time and labor which is required apart from the mental stress. Using management software will help you in saving time and money by doing most of the work for you in the most convenient way possible.
Make attendance process simpler and quicker
The traditional method for recording the attendance of students requires quite some energy and time. This also cuts into the actual teaching duration of a teacher and consequently, the learning duration of a student. Not to mention that errors can easily creep into that system as students can lie and cheat their way through any recorded absences. All these issues vanish when school ERP comes into play. They update parents at every turn, whether the student is absent or he/she is not present in class. This makes the whole process more time-saving and trustworthy.
Keep Track of Your Inventory without any Hassles
If you have been managing an institution for a while, you probably know how annoying it can be to keep track of the multiple numbers of things required for the functioning of your institution. Timely ordering, keeping track of various items, and making sure nothing goes out of stock are a few of the many things you've to do. Not anymore. Using a school ERP ensures that all of that is taken care of efficiently. There are multiple modules that are distinct and distributed according to your preferences, saving your time and effort. And not just that, it also helps in regulating the library: the number of books, books which are due to be brought in, late fee, etc.
Exams are more organized and accessible
Whether you choose to conduct the school examinations online or not, a school ERP makes the whole process of conducting the exams and taking out the results a lot more easier and organized. These systems can help you in generating admit cards, sharing the schedules, generating question papers, declaring the results, and generating certificates. You can organize the different grades in any form of data you want and subsequently share them. Via this system, there's a lot of transparency between the teachers, students as well as parents.
Why You Should Purchase Schoolzpro school ERP
By now, we hope you know the necessity of a School ERP in today's digital world. And purchasing the Schoolzpro school ERP would be the perfect choice for you and your school. From grading to admissions to billing, projects, attendance, and various schedules, Schoolzpro school ERP handles everything effectively and efficiently. And not just that, you'll get tools for library management, faculty appraisal, fundraisers, health records, and much more. You'll be able to build a more transparent, more trustworthy system which would undoubtedly help your institution thrive and prosper. You'll not only save time but also manage things better with lesser errors and more speed. The perks are multifold, the cons none! Check out our product website for more details on the Schoolzpro ERP.