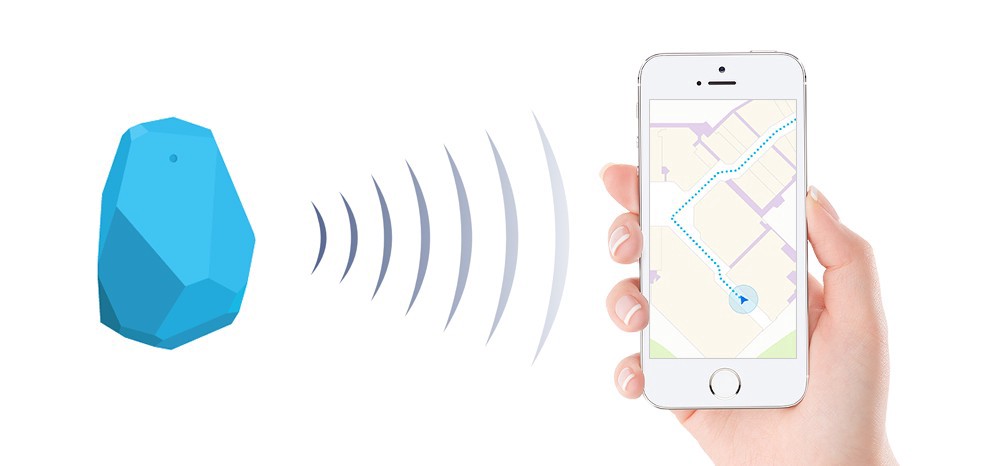 Whenever it comes to technology, we don't think about a lot of things: light bulbs turn on at the flick of a switch, cars start off with just a push button and Wi-Fi signals automatically allow internet surfing. Why? Because we have grown habitual. But what a decent percentage of people do not know is that most of these seemingly insignificant items are becoming linked, thanks to a technology known as Bluetooth Beacons or Beacon technology. 
The introduction of the Beacon framework, especially Bluetooth-based beacons, has significantly simplified the way companies increase customer experience. As a result, the level of customer service is improving to a whole new dimension. From a technological standpoint, a beacon is similar to a lighthouse that emits light into the water, except instead of a lighthouse, it's a small Bluetooth radio transmitter.
What is beacon technology?
Beacon technology consists of one-way radio transmitters that relay signals to other equipment equipped with receivers. Chips or antennas with a small circuit board are used as beacons to improve signal relay. Beacons come in various sizes, however, most common beacons being smaller. Geolocation beacons resemble portable computers with a processor, antenna, and batteries. Beacons are miniature wireless transmitters that relay messages to other smart devices nearby using low-energy Bluetooth technology. All beacons are BLE (Bluetooth low energy), also known as "BT LE." This is particularly valuable because using less energy allows beacons to be active for longer periods, many years, without replacing the battery.
How Do Beacons Work?
Beacon technology always operates for a handset and a mobile app. Users can easily disable Bluetooth. When a Bluetooth-enabled gadget approaches the beacon field, the beacon will identify it. On the computer, users must download an associated program. Store owners and other businesses can contract a mobile app development to create an IoT app for this purpose. 
The app can identify the user's location and send alerts, texts, promotional deals, and other information. Mobile devices recognize the unique ID number present in the identifier and function accordingly.The identifier is a one-of-a-kind ID number that the phone identifies as being unique to the beacon. It promises to be less invasive than RFID (radio-frequency identification) and other engagement mechanisms, allowing users to opt-out of the experience.
Features of Beacon Technology?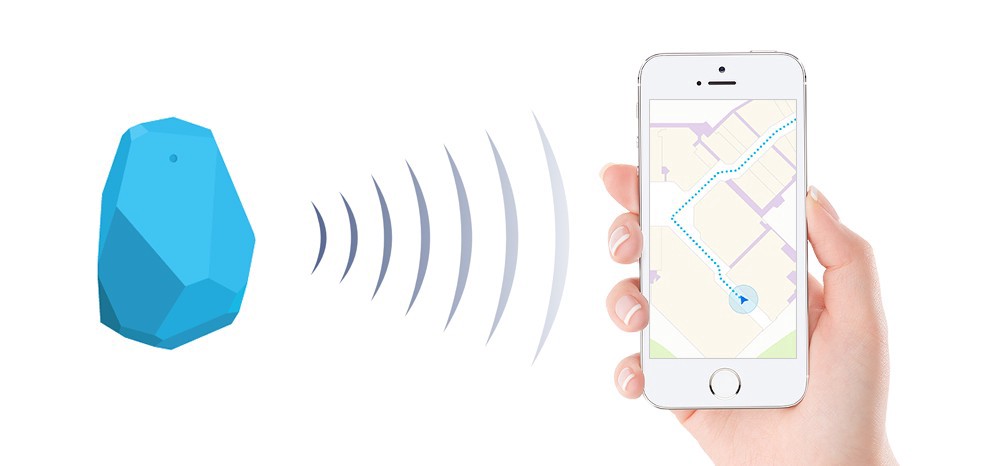 The platform itself has a range of promises and implementations. Some beacon technology features were available when the beacons were first released, and others have become available as technology has progressed. Nevertheless, it can help virtually every enterprise enhance the customer experience on both the front and back end by streamlining processes and gathering data, driving sales, and delivering new user experiences.
Google Ads has improved offline attribution:
Through linking your beacon's signals to your Google Ads account, you can get a lot of valuable information about your searchers' offline behavior and even monitoring in-store visits. Of course, this assumes one would attribute the number of internet customers who come into the shop while you serve Google search advertisements.

Advanced data collection:
While the level of spatial precision that beacons can provide is debatable, it is apparent that Bluetooth technology outperforms other proximity technologies such as GPS and Wi-Fi. In addition, one can collect more precise statistics about how and where your customers move in the store with this increased precision. Finally, this information will aid in the refinement of your consumer journey, the customization of potential marketing plans, and the increase of in-store conversions.
Outside-the-store promotion:
When this technology was first introduced in 2013, this was the primary selling point. Even if the out-of-store promotion hasn't taken off as quickly as others have hoped, it still has a lot of promise with the right companies and advertisers willing to spend. Every relevant information that you want your future clients to remember can be sent directly to any responsive devices in your beacon's radius.
Business's Front and Back End:
For example, at a retail store, one can use beacons in conjunction with a custom app to alert customers to limited-time in-store deals, provide customized discounts, and provide navigation in large stores. Likewise, a beacon-based indoor positioning system can be used in a warehouse to make navigation in larger environments easier and faster for new hires and third-party members.
Beacons elevate marketing:
Companies and their marketing departments are increasingly relying on new technology to engage and appeal to consumers. To begin, the devices gathered various types of data. Then, on the walls of a different space at the site, the effects were visualized. This is also an example of how beacon technology can be used without a smartphone app to great effect.
Beacons of various types
There are many beacon devices on the market. Each of these devices has its own scale, use case, battery life, and capacity to withstand exogenous factors. The following are the most popular beacon types:
USB beacon.

AI beacon.

Parent beacon.

Standard beacon.

A Portable/small beacon.
The top 3 applications of beacon technology
Beacons technology features are so advanced they are also the preferred option for companies like Walmart, the New York Times, and the Wall Street Journal, which have incorporated this technology into their smartphone applications. These and other successful beacon use cases are mentioned below to explain how to apply beacon technology.
Beacon app alerts can help transportation, particularly public transportation, in the following ways: Inform travelers of the vehicle's current position and route plan. Then, manage ticket distribution in a more organized and safe way. This method is at present in use in public transit systems of many cities.
Adding beacon-based technology to the payment terminal and allowing payments by mobile are the two most popular methods of incorporating it into the payment experience. In general, the beacon-based payment experience is a great example of the benefits of cashless transactions. Payment transactions are easier to trace and interpret.
Fraud operation is easier to spot and eliminate.
Another major area where Beacon location technologies could come in handy and make a big difference is event management. Organizing activities of any size is a difficult task. Beacons may also provide supplementary material, such as information about local businesses or specifics about upcoming activities.
Beacon-enabled mobile app
There are some aspects to look at when developing beacon-based mobile apps to achieve a smooth result. So let's have a look at what they are and how they are important to beacon-based mobile app development.
The majority of users today need full control and protection over their devices and files. As a result, in the case of beacon technologies, a user must give location consent to use the app's functionality.
This beacon technology feature aims to meet customers nearby. Mobile app developers must incorporate important details about the user's actions into the app functionality when designing the app's features.
An appropriate business logic script is required for all the necessary data to be retrieved while developing an app for beacon-enabled devices. For example, for identifying a consumer in the region, the app can also include metadata from a floor map.
Conclusion
Beacon technology is a versatile platform for engaging audiences and quickly delivering meaningful content. Retailers, e-commerce companies, and other sectors are all looking to use beacon technologies to improve their market. If you're looking for a mobile app development company to build a business app with this technology in this age of IoT-based smart devices, connect with us.