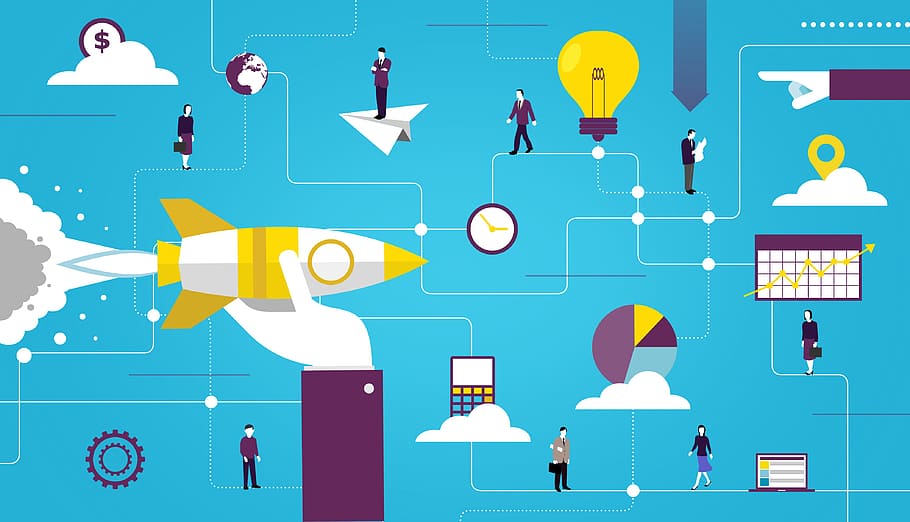 Working with customers can be a challenging task. Keeping up contacts, details, relevant information, solving problems, and ensuring satisfaction, all of this takes too much time if done individually. CRM helps achieve all this as well as helps to maintain positive relations with customers within a single dashboard. One of the most key features of CRM is that it can carry a lot of workload for business.
Customer Relationship Management is helpful for small businesses as well as large enterprises. Helps businesses expertly manage work and address customers with great care. The main purpose of CRM is to drive profit by helping companies to track the records of all the activities of the acquired or to be acquired business. Although CRM is a broader term used in business these features will help you to get more familiar with CRM. An effective CRM strategy help companies work with customers and try to understand them instead of blindly selling their product or service.
THE BEST FEATURES OF CUSTOMER RELATIONSHIP MANAGEMENT
Good customer Relationship Management (CRM) software enables your business to better manage customer interactions, and provide support through systems.
There are some features of CRM
CONTACT MANAGEMENT
Contact Management is an essential part of every business. CRM helps in managing contacts, addresses, emails, and names in a database. It helps in managing all relevant contacts, important emails, and data in specific fields and helps to secure the confidential information in a managed way. It helps in keeping every bit of details of your customers. All details in CRM are kept centralized and available anytime which helps in increasing productivity as well as timely management of things.
INTERACTION HISTORY
A good CRM system keeps the data secure and gives access to information only to designated people. There is a way to allow management and access to a particular person without compromising data security.CRM also helps in efficiently dealing with customers and provide them what they need, which enhances turnover as well as profits.
BILLING AND INVOICING
CRM can also track billing and invoicing for each system. It helps in keeping a record of financial activities and helps in tracking timelines of payment. With CRM you can keep all invoices organized and it helps in maintaining average frequency.
HARDWARE MONITORING
CRM software that has hardware monitoring features can provide help in checking the status and availability of hot spots and other network equipment. It can save you the time spent in managing hardware devices, leaving more time to directly deal with customers.
TRACKING PARTNERS AND PRODUCT SUPPORT
CRM software helps in collecting information about partners and product support. This helps in finding out why, when, where, and what was the reason that client was dissatisfied. It also helps in having a track of how the issue has been addressed. This makes it easy to have a track of each customer and helps in finding which business is profitable and which is not.
ACQUIRING NEW CUSTOMERS
A CRM system not only helps in dealing with existing customers but also helps in acquiring new customers. The process starts with identifying the customer and finding all the corresponding details and maintain them in the CRM system.  Then the Sales Executive tries to get business out of these customers, follow up with them, and convert them into leads.
COST EFFECTIVE
One of the important features of CRM is highly cost-effective. Implementing CRM system software helps in reducing the paperwork and reduces manual work resulting in lesser staff and lesser resources to deal with. The software used in the CRM system is cheap as compared to other tools.
CONCLUSION
In today's commercial world, it is quite challenging to deal with existing customers and to thrive business by getting more customers. A satisfied customer will be there with you in the long term and enhance the growth of the business. CRM gives customer satisfaction. Installing a CRM software system can improve the situation and help deal with new ways of marketing and business.
To get yourself a customized CRM tool to ease customer management and boost productivity, connect with us now!