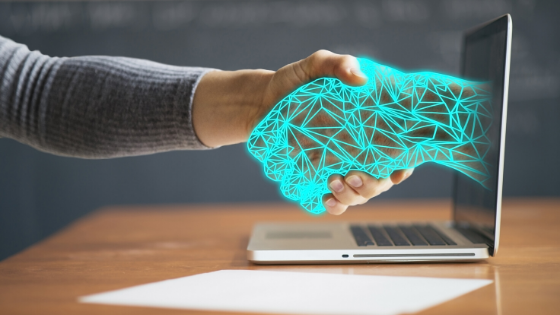 Offshore development is a brilliant technique for companies to get projects completed quickly under a decent budget. Thanks to the superior talent and low pricing, offshoring culture in development has been booming for the past 5 years. Offshore development basically means hiring an individual or a team of developers from a foreign country with lower production costs. However, many IT companies still doubt the results from offshore development. With this blog, we aim to explain the benefits of offshore development and how we at Essence can help you make the most of them. 
Cost Saving
Cost is the first and foremost aspect that companies focus on before initiating a project. In-house software development can be costly as you would be hiring a team of developers to work on a single project. You would have to provide a decent number of resources to the developers, which of course includes hardware. With offshore development, you will be hiring a remote team that will use its own resources to work on your project. Since offshoring is generally done to countries with lower production costs, you can hire experts for your project at a much decent price. 
So, no purchase of resources, cheap workforce all combined will bring down the project cost to a great extent. 
Talent Pool
When working with an in-house team, there are certain limitations to hiring. You can only hire developers that live in the same city as your office or are willing to move there. To hire field experts you will need to spend more which might disrupt the budget and force you to settle with mediocre talent. 
Offshore development counters all the talent acquisition problems. With no location barrier to worry about, you can hire the best talent in the industry and choose from a huge pool of global talent. You'll find companies like Essence who have developers with expertise in multiple fields. You might need to hire 10 in-house developers for a project when the same work can be completed by 5 developers with global hiring. 
Time
Time is money! A lot of time is spent on hiring the "right" people and overlooking the project when working with in-house developers. In-house employees have a dedicated time to work on certain projects and they are burdened with smaller tasks from time to time. The team that you hire with offshoring, will be time-bound and work on strict deadlines. It's very much possible to choose developers in a country that has a 10-12 hour time zone difference. With the time zone difference, you will have people working for you 24*7 (theoretically). To promote transparency most offshore development companies work with time tracking tools like Hubstaff, that boost productivity. 
More about remote development team management tools.
Core business focus
Once you have a team of experts working remotely under low cost, you can focus more on your core business. With more time and capital saved, you can prioritize expanding the business. Offshoring will take off a huge load of constant "team management", which means you will get more time to talk to clients and get in more sales. Of course, you'll have to manage remote teams too, but there would be a designated time, it won't be as frequent as in-house teams. If you look at the broader picture, offshoring will help you drive more sales (since you're saving a lot of time).
With a team of expert developers and handy tools for website, mobile app and IoT solutions development, we at Essence offer offshore development to help you save time and cost. 
Our headquarters is located in Gurgaon, India, from where we have been providing IT solutions globally. With a cumulative experience of working over 400 projects, our team is full of multi-talented developers and creative heads. To make project tracking easier we follow globally accepted work procedures and methodology. We have an array of resources for all sorts of development projects. We work with advanced technologies that boost scalability, performance, and take less time in development. 
Let's connect to discuss more on your project!