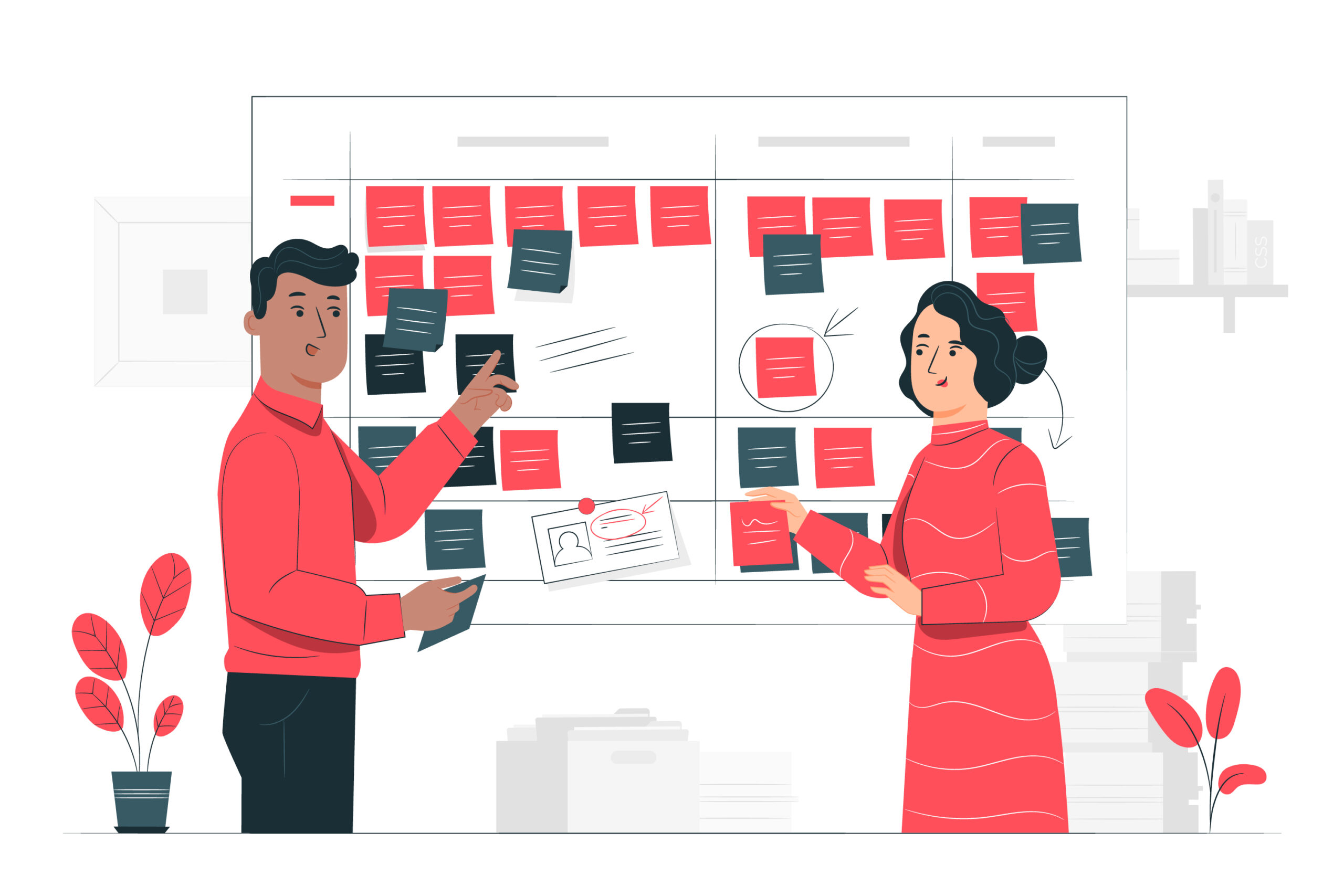 Remote work is the next big change that IT companies are adopting to cut down rental space, hardware costs, and boost productivity. Yes, you read that right, contrary to popular opinion, with systematic management, remote work can help companies gain more productivity from their employees. So, we have made a list of the 8 best remote development team management tools that can not only help you in getting top-class productivity from your remote developers but also help you maintain healthy interaction.
The majority of workers in IT firms are developers and hiring a remote team or offering existing employees the choice of remote work can have its own set of management problems.
Managing a team of remote developers is much more difficult than managing an in-house team. You'll have multiple problems in handling communication, tracking progress and assigning tasks, unlike office premises you don't have the option to walk to your developers' desk to get updates and resolve issues.
Here's the list of the 8 remote development team management tools that'll help you gain maximum productivity from your remote team.
Slack
Skype
Zoom
Trello
Jira
Asana
Hubstaff
TimeCamp
Communication is very important when handling a remote team. With effective interaction, you can track progress, resolve issues, and update the team with any problems that need to be handled with priority. Developers can also connect with each other to solve individual queries and work on correlated tasks.
Slack
You might have heard of slack before, it's very popular among remote workers. Slack is an instant messaging tool that allows you to create channels (chat groups), send files, images, documents, and even screen sharing. It also allows integration with 3rd party apps like Google Drive, Skype, Zoom, MailChimp, etc.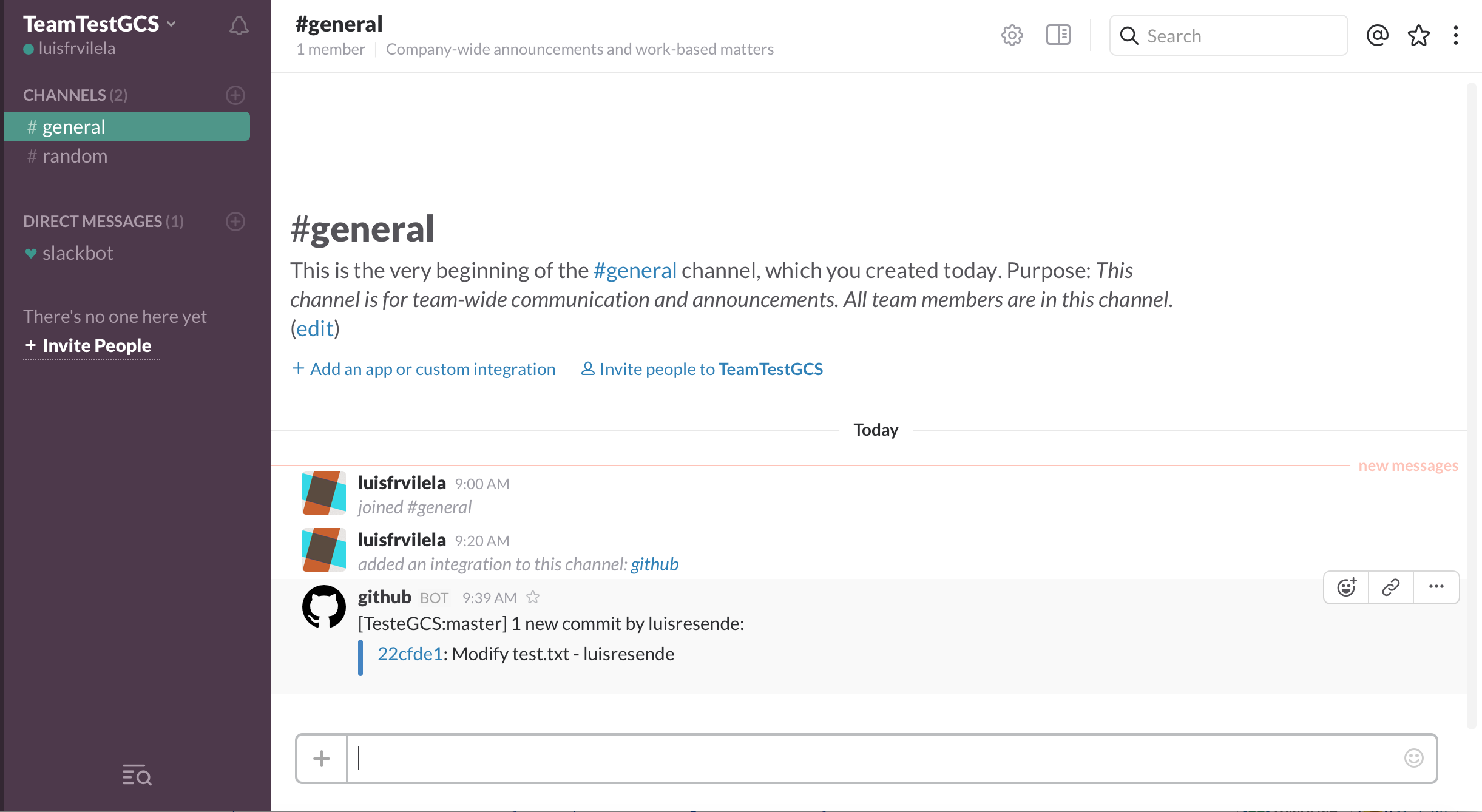 Slack has 4 versions, including 1 Free and 3 paid, for a small-sized team it's best to go with the Standard plan which costs just $6.67/month. You'll be able to have group calls with up to 15 members and you'll have access to the complete message history of your team unlike the 10000 recent messages in the free version. Slack is the perfect communication tool for team management.
Skype
Skype needs no introduction, the tool is used for both professional and personal uses. The instant messaging functionality and availability over multiple platforms make Skype the most widely used tool for remote team management.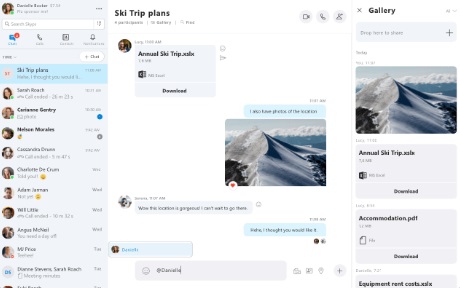 With Skype, you can create groups, send files, documents, images, reports and even have video-conferencing with the team. If you want a communication tool that is efficient and easy to use, Skype is perfect for you.
Zoom
There can be instances when your team of developers gets stuck at a certain stage. Or, you just want to have a team meeting to check the progress of the project. For all those moments when you feel a face to face connection can help you solve problems, Zoom will come handy. Although Zoom has messaging options, it is mostly used for video conferencing, where teams can connect to discuss issues or maybe just chill during that 10-minute break.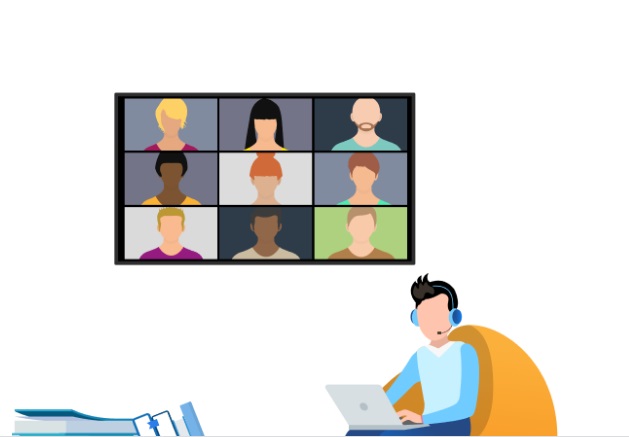 If you need to hold audio and video conferences constantly, Zoom should be the ideal choice. You can connect with up to 100 members in a single meeting and the connectivity is far more superior than the other options.
Collaboration is as important as effective communication. When working with a remote team, there would be times when you would want to know the combined status of your project and define roles to employees. With a collaborative tool, you would be able to track team progress and dictate team tasks more constructively.
Trello
Trello is like a Kanban Board, you get a dashboard where you can add multiple boards with different categories. For example, when handling remote developers you can create boards like "To-do tasks", "In Progress", "Completed", "Testing", "Tested" and more. Within these categories, you can add multiple tasks, employees working on them, timeframe, checklists and more.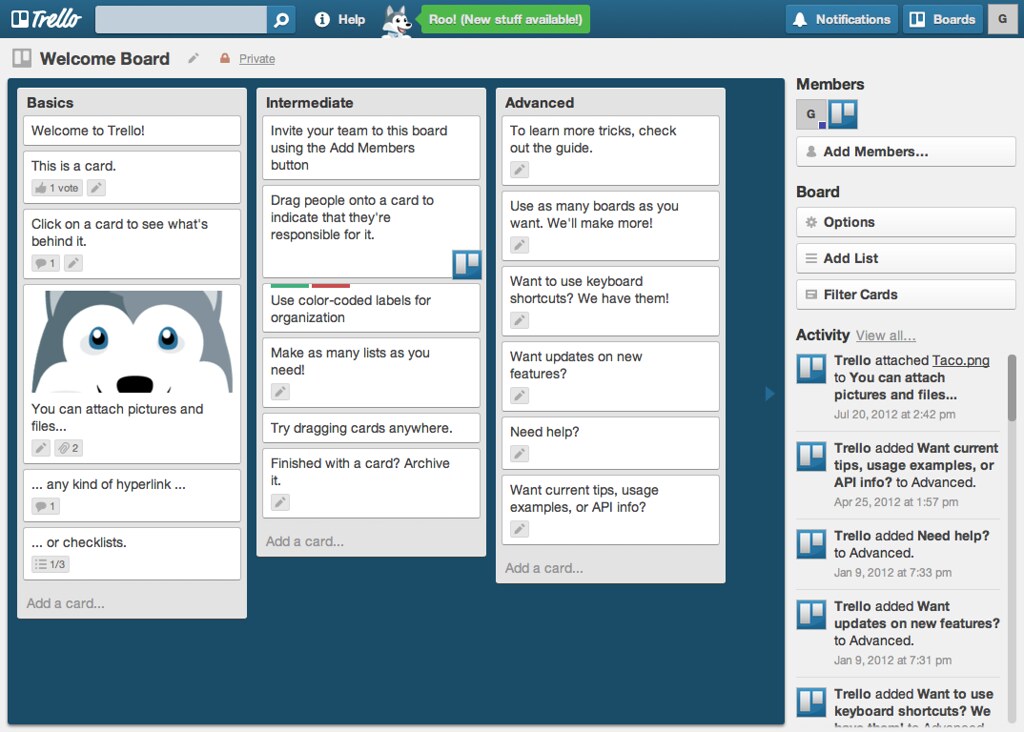 It's a great project management and tracking tool for mid-sized firms. The interface is user friendly and you'll easily be able to handle and manage your team's progress from the dashboard. With the Business Class version that costs $9.99 per month, you will get over 100 app integrations like Jira, Slack and more.
JIRA
Jira is a tool used by agile teams to break complex projects into simpler todo tasks. Similar to Trello, Jira offers a master dashboard where you can track multiple projects and sub-tasks within them. Using Jira, you can break a project into multiple development phases. Once you have multiple phases you can assign team members to do sub-tasks. All the tasks assigned, in progress and completed will appear on your Jira dashboard.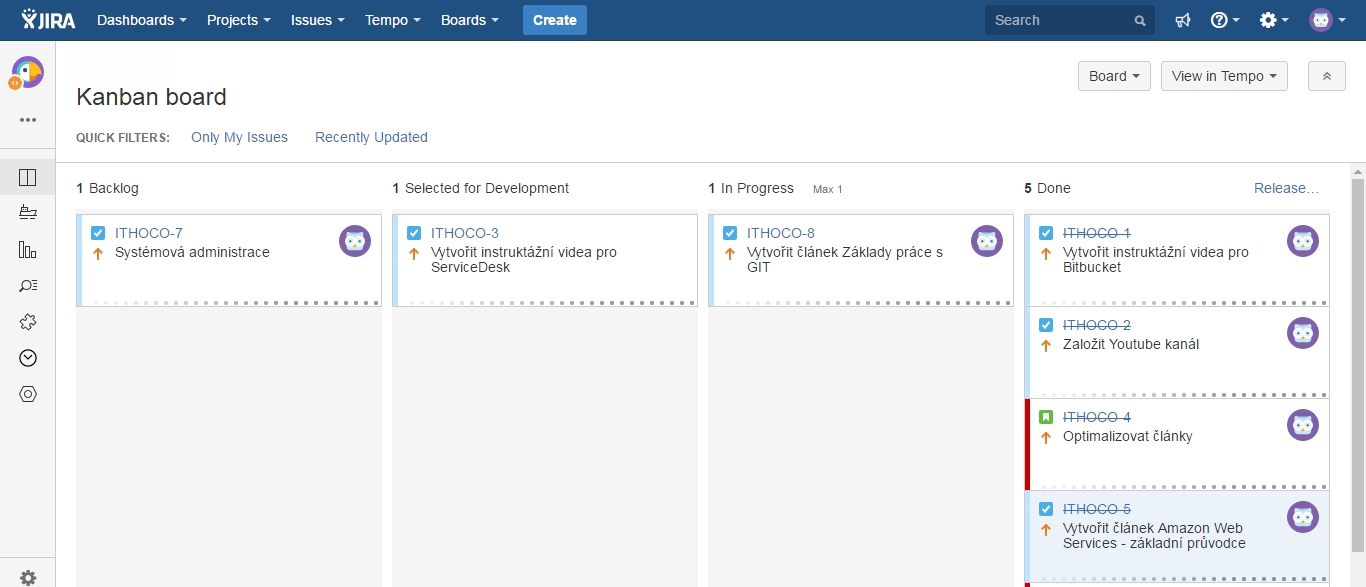 You can use the pre-designed workflows or create your own set according to your modus operandi. Jira also offers inbuilt features like issue tracking, backlog prioritizing, sprint planning and more. If you like working around Scrum boards or Kanban boards, Jira would be the ideal software for you. Jira is costlier than Trello and you will have to pay $7 per user for the standard plan.
ASANA
People are often confused between Asana, Trello, and Jira. Although all three offer the same basic functions, they all differ in price and interface. A big chunk of fortune 500 companies use ASANA for project management. Asana is a great remote development team management tool to help you organize your projects and increase productivity. Asana will help you break down tasks into simple lists or calendars.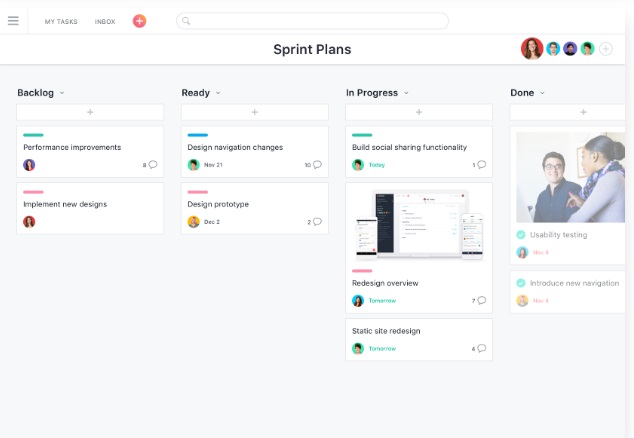 Using Asana, you can build timeline tracks, track progress, check developer workload and initiate automation for routine tasks. If your developers and you want a more structured and organized presentation of your project's tasks, then you should opt for Asana. If you have less than 10 developers to manage, the free version would be sufficient for you. For a team of 15 members or more, you will have to purchase the enterprise plan at $9.99 per user per month.
Once you're all set with communication and collaboration tools, you would need a monitoring tool. A tool that can help you track the exact amount of time your developers are dedicating to the project. This tracking tool will also help you allot timeframes for your developers ensuring zero loss of productivity.
Hubstaff
Hubstaff is one of the best time tracking tools for your company. This simple software is packed with countless team management tools. It's most widely used for time tracking. When working with a team of remote developers, you would want to know the amount of time they are spending on each project and you'd also want to allocate specific hours for certain projects. Hubstaff enables screen capture, that'll help you track your employee's activities and research while working on the project.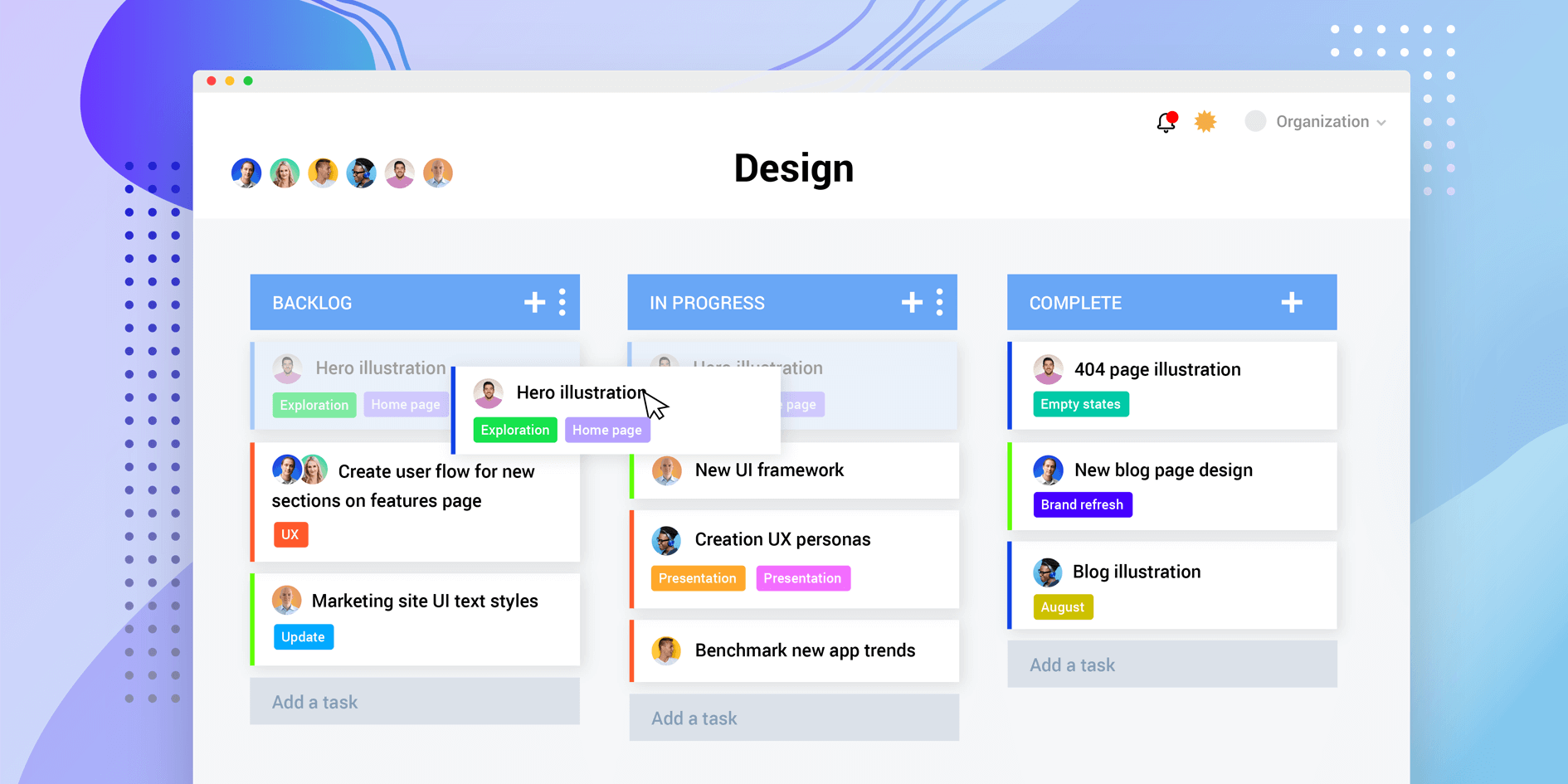 Besides time tracking, Hubstaff is very similar to Trello, it too offers Kanban Board for you to divide projects into phases,  choose timeline, and the team working on them.
TimeCamp
To be honest, there is no other tool that can match Hubstaff other than Timecamp. This cloud-based time tracking tool helps you be on the same page with your team while working from a remote location. With Timecamp, you can get a daily report, of the amount of time your developers are spending on individual tasks. With these daily reports, you can assign work to developers based on their speed and productivity in a certain field or task.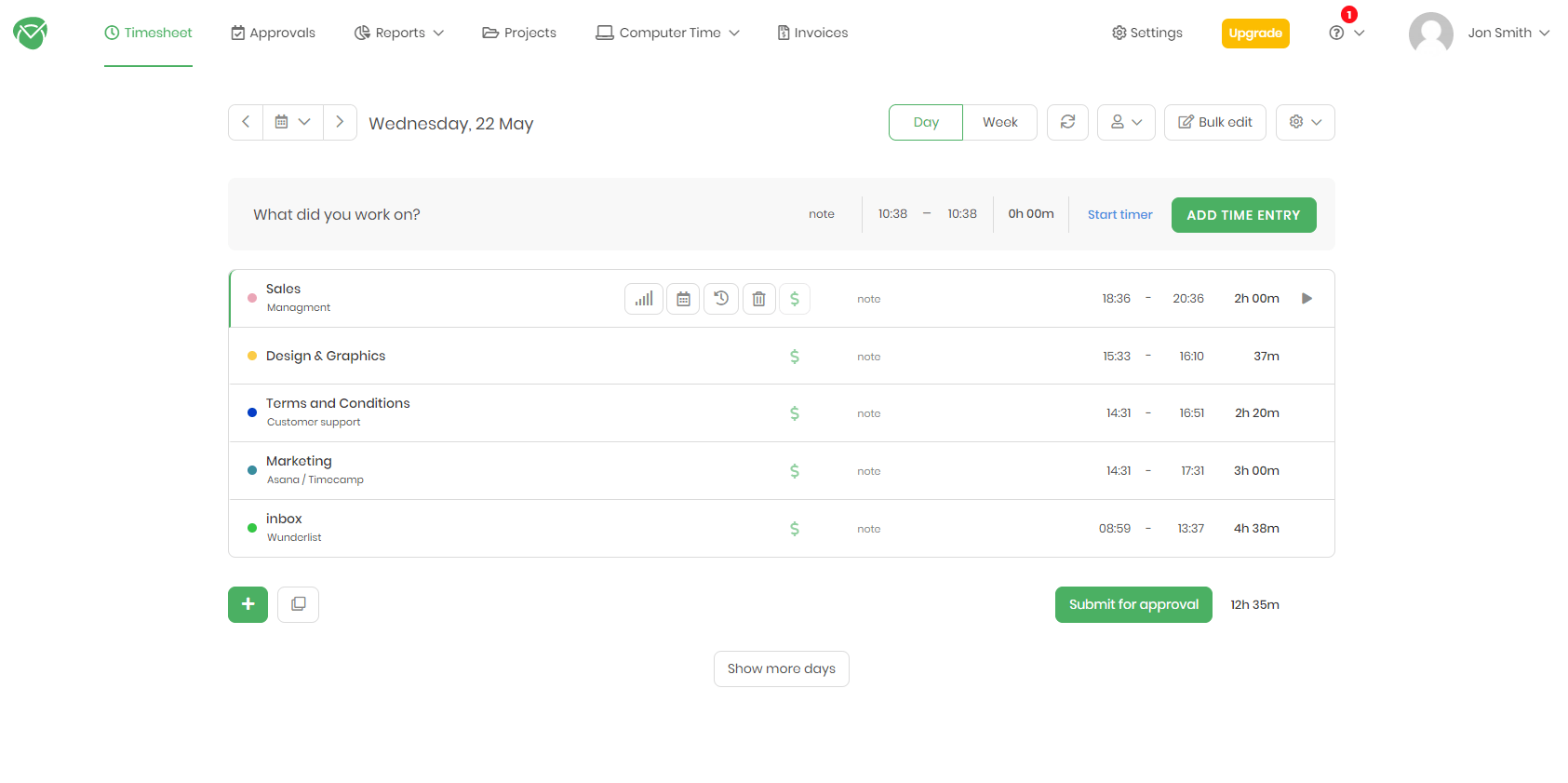 Timecamp also allows integrations with over 100 apps. With Asana integration, you can even set time goals for your to-do-list. Timecamp will also allow you to create instant timesheets for tasks. The instant timesheets will help you save time in building weekly reports for clients and sending invoices. The price is similar to Hubstaff, i.e. $7 per user for the PRO version.
We could have made a huge list of more than 10 such remote development team management tools but that would only lead to further confusion. Also, these 8 tools would cater to most if not all of the things required to ensure high productivity. We're sure, with these remote development team management tools by your side, you will be able to handle projects easily and beat deadlines by fair margins.
If you're looking for remote developers, let Essence help you out. Contact us Now!