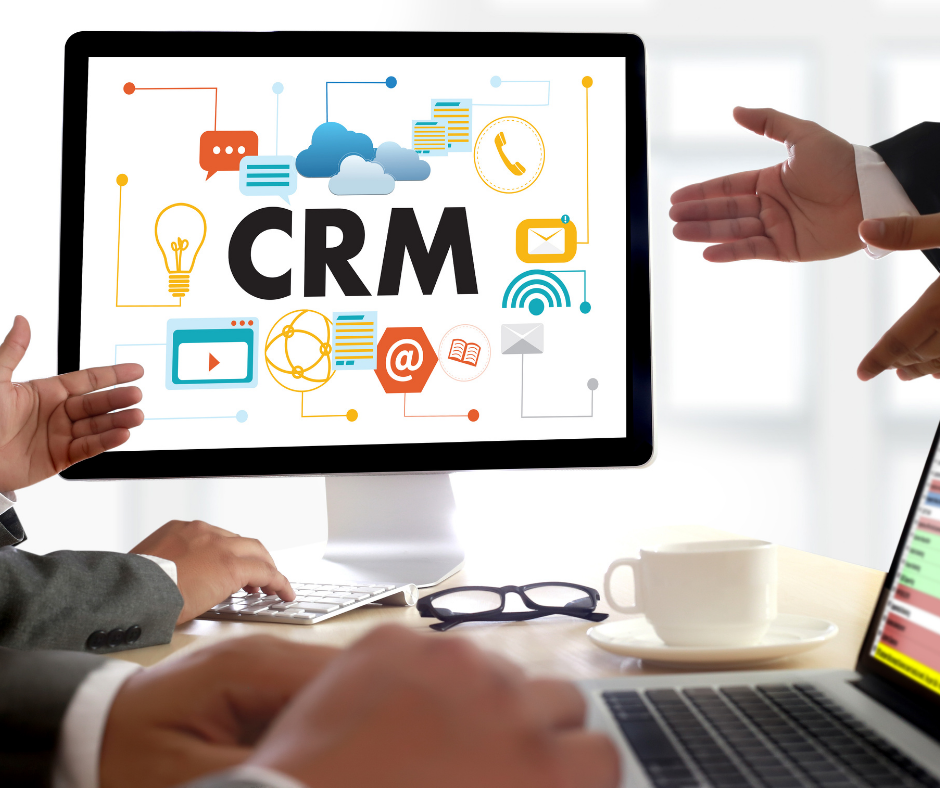 We're in the third decade of the 21st century and if you aren't still using technology to its full potential especially for your business, what are you doing? As it is pretty obvious by the title already, we're talking about a school admission CRM here. Such tool can make the whole burdensome process of admissions for the new session or an ongoing session very easy & a well-managed one. The plethora of tools which you get under this software also make sure that your school has a good marketing campaign and its brand image improves as a whole.
In today's article, we are going to look at some of the major reasons in which purchasing a school admission CRM software for school admissions would help you and your school. But before we do that, let's look at what a school admission CRM software means.
What is a School Admission CRM Software?
For those who don't know already, a CRM or customer relationship management software improves the communications (and consequently, the relationship) that you have with your clients (in this case, the students and their parents).  Here, Schoolzpro serves a specific purpose: to make the admission process in your school better and more efficient. This ensures that you enroll many more students than usual, and also establish healthy communication with your students and their families.
Tracks Every Student According to their Marketing Cycle Position
The bunch of generic emails or calls you deliver to the inbox of a student or their parent are going to be ignored: you know that as well as we do. So how to market your school well? What if I told you there's a way you can message students and/or their parents based on their preferences and choices? Sounds too good to be true? But trust me, it is true!
A school admission CRM software tracks every student who visits your school website and based on their position in the marketing cycle (whether they're just beginning to look, or whether they're unsure of which one to pick, and many other scenarios), sends them messages which are tailored according to that particular student. This ensures a higher chance of the student and/or their parent noticing the message, and subsequent response.  
Query Addressing
Facebook, Instagram, Twitter, Quora, Gmail, WhatsApp… The list of social media channels we have today is endless. And you can't ignore them if you want to have a good marketing strategy today. But the more the number of accounts, the more difficult it is to navigate and remain acquainted with each of them. Also, not answering the students' complaints can put up a bad image for your school. 
A school admission CRM software helps you with that too as it provides you with a centralized system where all the messages can be accessed at one point itself. This ensures that you don't have to hire tons of employees just to keep track of messages on the different social media accounts of your school, saving both time and money while also making sure that you don't lose out on any potential students for your school.
Easy Management of Applications
Once you have got all the applications and you've filtered out the students to be admitted for the next term too: what next? Enter the data of those students all over again? Just the sound of it feels tiresome, doesn't it? It's because it is! Not anymore! as the school admission CRM software ensures that it transfers all the applications you receive to some other database quickly and easily. So whenever you want to transfer your student records, you can now easily do so using school admission CRM software. Simple as that!
A Dynamic Payment Portal
Online payments are becoming more and more common, the same way cheques, DD, and cash are becoming things of the past. Those long queues at the banks aren't long anymore and it's because a vast majority of people have shifted to online payment methods like UPI, Net Banking, Credit/Debit cards, and online wallets. Therefore, it's necessary you shift to that too. In comes the school admission CRM software that provides you with a portal containing multiple options for payments so that all the transactions are carried out smoothly and efficiently.
Get Access to Effective Marketing Strategies
In today's time and age, if you're not promoting and marketing your business, you're getting left out in the market. To put your school's name out there is very vital in reaching out to those students who might be interested but are unaware of your school's existence. And it is for this reason that marketing is a must! A CRM software for school admissions not only ensures that you get access to multiple marketing channels, but it also tracks each one of them and provides data pertaining to them regularly. 
This means you get to know which channels are working for you and which are not. And therefore, you can use this to your advantage by replacing those channels which are not working with other channels that might work. This transparency in marketing converts into visible results in a very short span of time.
Charting out Regular Schedules
To manage the regular schedule of your employees can be a real burden sometimes, wouldn't you agree? But fear not, because the CRM software is here, with which you get to manage the daily schedule of all the employees working in your school. It takes in your preferences and deadlines and accordingly creates the perfect schedule for your school so work goes on smoothly and proficiently.
Why You Should Purchase the Schoolzpro school admission CRM
We don't think there's any further need to show the many, many advantages that you receive on purchasing CRM software for school admissions. If you're now looking to purchase one, Schoolzpro school admission CRM would be a perfect fit for your school. With a dynamic customer interaction system that includes a centralized query facility and constant student tracking, it makes sure that no prospective student might not get enrolled because of a lack of proper communication channels. We also have a school management software and an online exam software. 
You also get access to numerous marketing strategies which result in your school getting more attention and further naturally leads to more student enrollments. A small investment and so many rewards as a result of that, what's stopping you then? Connect with us right away!