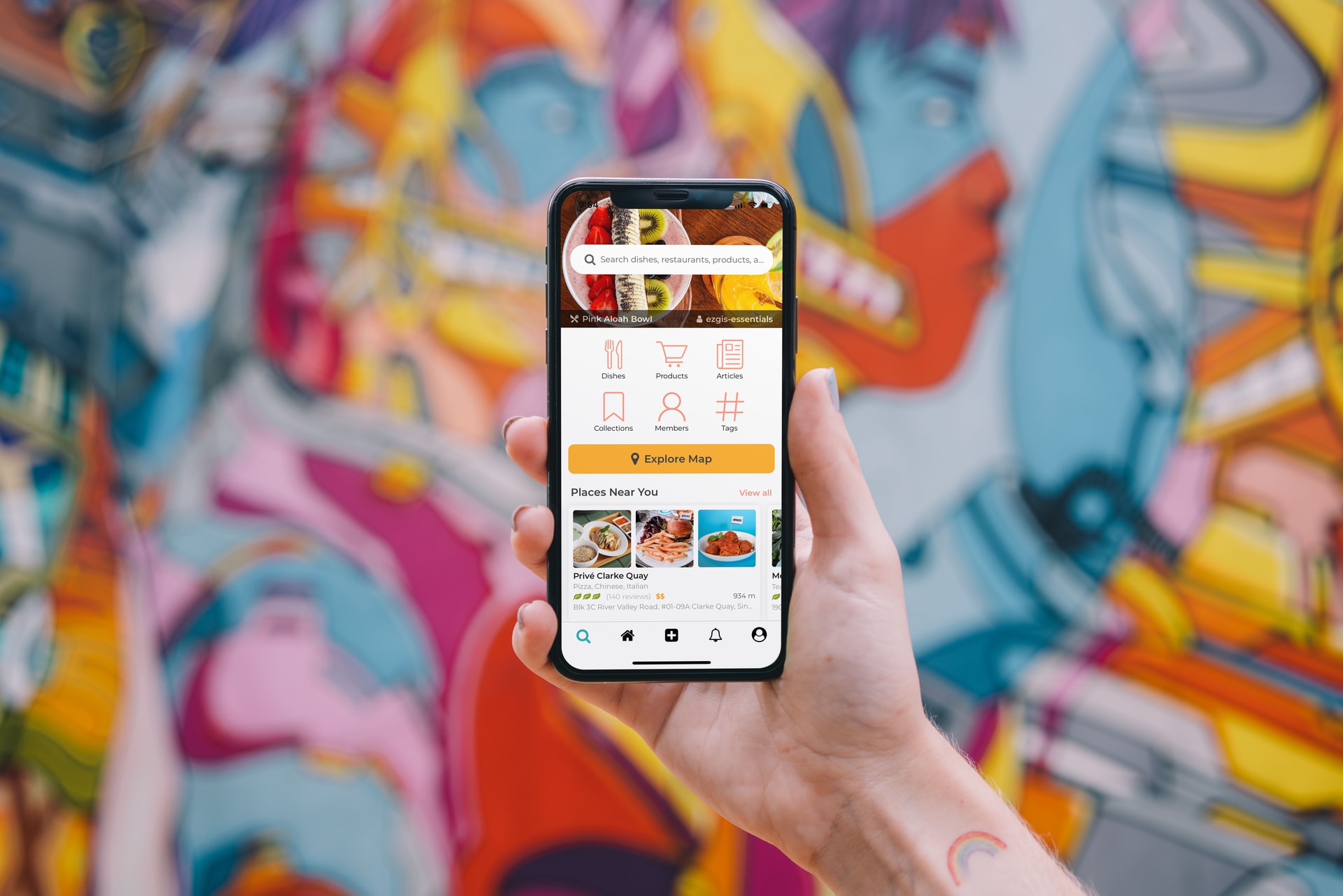 Mobile app development is the process of designing and developing a mobile application for mobile devices such as smartphones and tablet computers. The number of global mobile phone internet users can be seen growing year after year as the number of smartphones is on the continuous increase with innovative technologies and better communication systems. The success of mobile applications depends upon two aspects; one is whether the concept behind the creation of an application is novel and unique and on the other, whether its user-friendly interface is such that anyone can access it with ease even without any technical background. They are useful for storing contact details, working with calendars, sending messages through social networks, playing games, etc. 
Future of Mobile Application Development Services in India
Mobile application development services have become a very lucrative business nowadays. There has been a significant rise in the popularity of the mobile applications industry in recent years. Many companies have started focusing more on developing well-layered and user-friendly applications to attract a huge market where there is plenty of room for investments.
Increased use of smartphones
The rapid growth in the number of smartphone users in India can be attributed to various factors. Indians have adopted smartphones enthusiastically thanks to maturing telecom infrastructure and a huge base of first-time smartphone users who prefer to get a mobile phone that gives them access to the internet and helps them fulfil their daily needs. Apart from it, foreign countries have also seen an increase in the use of smartphones. The use of smartphones is slowly taking over the world. The smartphone is a very useful tool for everyone and can be used on many different levels. Businesses are keen on having mobile apps developed for better competition, and to gain more profits.
Many small businesses are making good use of apps for customer engagement by adding an app to their business website. In the recent past, small businesses have started leveraging the power of applications to fuel their growth. They are adopting smartphones, tablets, cloud technology and social networks to monitor their operations and connect with customers. This helps small businesses in reaching out to their customers and gain revenue more than before. App-solutions for businesses are what will help them live up to expectations and produce better results. This is why small businesses should be using apps instead of just doing business on their own.
Better Job Opportunities :
Smartphones have become the defining technology product of our era. They're everywhere, and they've already changed the way we live. In the past few years, a significant number of jobs have been created in the mobile apps development industry. Mobile apps are going to gain more importance in the coming days, as people spend most of their time on smartphones. There is a tremendous growth potential for mobile developers in India, with many companies trying their best to make it to the top. Mobile development is huge in India. Jobs are readily available in large numbers in startup companies and other foreign companies having development centers in India. The app development startup ecosystem has many startups that have the potential and capability to make it big in the market.
Nowadays, the mobile game industry is booming rapidly. India has the highest market in terms of GDP in the gaming sector. 'Games' has become a generic term for something that is done for enjoyment and at the same time, there can be serious depth to the game mechanics. With a strong online community and high penetration of smartphones, Indians are now becoming familiar with eSports. App development services in India and Abroad for Gaming has become important for all developers. Mobile Application Development is the key to a successful gaming Sector, it creates a strong identity in the market for Gaming apps. 
With a century of evolution, education has given children's new methods for studying and new technology. Now it is a basic need for each child to be skilled in computer technology. Apps can be made in a lot of different areas: language learning, education for kids, teaching programming, design training, testing your knowledge and improving your abilities. Innovative methods of teaching are required to understand the new way of learning in this fast-changing world. The latest trend in Technology has added an extra edge to online teaching. App development is an industry that gives you huge opportunities to develop some amazing applications and earn money.


Amazing Facts related to Mobile Application Development Services :
The role of an app developer has become more important as the budding industry moves ahead. As the number of smartphones grows, the scope of app developers is also likely to increase manifold. With such a huge scope in hand, this job is very promising for young people looking to begin their careers. Some amazing facts are :
With 2.8 billion or more apps on the play store, you can be assured that your business idea is possible in India. In 65% of the Indian population, smartphones are used to shop on a daily basis.

A survey among millennials revealed that 63% of respondents prefer to make purchases on mobile apps.

Mobile apps are becoming more and more commonplace, growing every day as mobile app developers come up with new ways to integrate them with our lives. Every day, on average, Google Play Store releases 4′375 apps and the Apple App Store releases 1′082 apps.

On average an adult, American spends 4 hours and 39 minutes on a smartphone or tablet using apps on communications during the day.
The magic of mobile apps lies in their simplicity, portability and capability. A mobile app can be used by just about every kind of business, from restaurants to media companies to hospitals. Another major feature of mobile apps is that they can be used by almost any demographic group. The mobile application industry is one of the strongest players in the online space. Apart from having a value in billions of dollars, it also generates revenue worth billions annually.
If you have a mobile app development project that you would like to discuss, you can connect with us here.