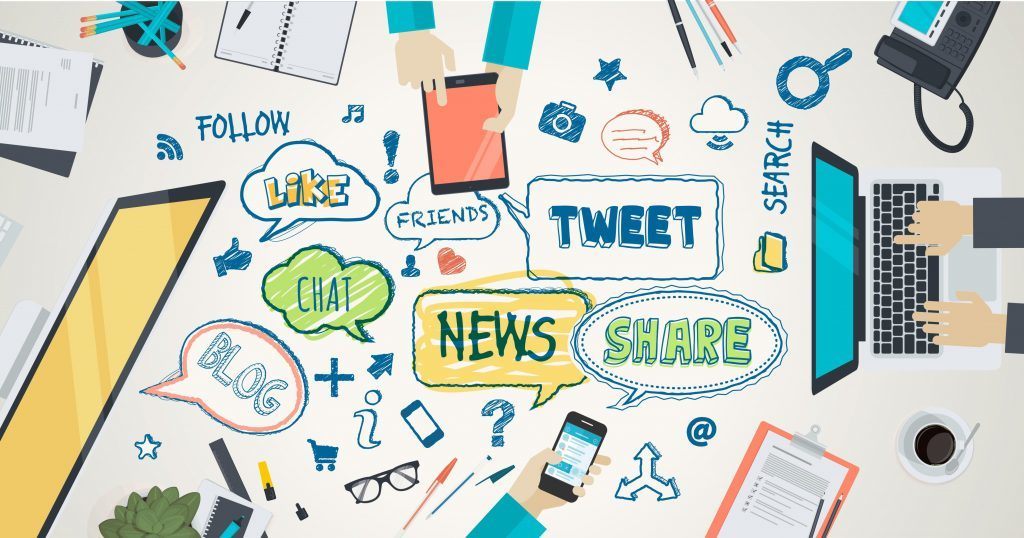 In recent times we have entered the world where for any queries, we resort to the internet. The emergence of digital marketing has replaced all traditional marketing mediums. As a result, the companies can connect with their customer in real-time. It has allowed us to reach the audience where they spend their time the most, i.e, the internet. The importance of digital marketing in today's era for a company is as important as breathing for humans.
However, there are many other benefits of digital marketing leading to the success of the business. 
The Importance of digital marketing in 8 Points.
Here are some points that explain why business adopt digital marketing to grow and thrive:
1. You can reach the target audience precisely

.
Traditionally it was only an unreal desire to market directly to people interested in your product and are willing to purchase. But today, it has become a reality. With digital marketing, you can directly reach the target audience. This ability is one of the most obvious importance of digital marketing. 
You can put required information about the audience you want to target, like gender, age, interest, and demographics. Moreover, you can easily set the parameter in your social media ad campaigns and determine the audience you want to reach. 
2. High return on investment
You can get the highest ROI through email marketing, but only when the content is top grade. Content marketing can generate 3X of the leads more than the traditional market could produce. The definition of a lead not only includes website traffic but also people who are willing to purchase your goodwill and eventually become loyal customers as you build your relationship. This is a great importance of digital marketing on businesses as it a cost-effective marketing approach.  
3. It provides your business flexibility

.
There are many ways to market your product through digital marketing. It can be through social media posts, banner ads, email marketing, and content marketing. You can choose which form will work best for you and can carry the ad through that medium only. However, make sure you know how to market your product or service creatively. Once you do so, you open a broad range of future possibilities of expansion. 
4. Closely monitor the campaign for further optimization

.
One of the primary importance of digital marketing is that you can closely monitor the campaign you have run on different social media handles. This check helps in optimizing your ad for providing a better result. Conversely, in traditional marketing, it was not possible to track the results of your campaign. 
Suppose if you showed your ad on a TV commercial, you have to ask every individual the reason why they visited your store and what attracted them. This process can be very time-consuming and a little annoying for some people. 
But in digital marketing, you don't have to do such things; you can easily track your campaign. You just have to check the indicators that are driving the customer to your site. 
5. Giving competition to your competitors
If you are looking at the importance of digital marketing, it is vital to know that it's essential for providing competition to your rival brands. Many of your competitors are already enjoying digital marketing's advantages by running paid ads, creating SEO based website, and creating social profiles. So it becomes essential for you to use digital marketing to survive in the market. By neglecting it, you can go much backward in the competition. 
6. Reaching people through the right medium
As people are spending more time on the internet, the traditional marketing techniques are getting outdated. Now the customer visits an online website if they want to conduct searches, buy any product or check new trends. 
When all your customers are going online for their every need, you have to serve them online too. Make sure when they are browsing the products and services you offer and you are the first to show them a suggestion. If the customers can't find you because you are not yet serving online, they will switch to your competitors. 
Thus another main importance of digital marketing is to build an online presence so that customers can reach you when they are in need. 
7. Helps to compete with larger industries
Competing is the most challenging part when carrying a business. If you aim to compete with larger corporations like Amazon, Walmart, and Target, you know it's a huge goal. Their brands are so famous that it automatically attracts the customer to buy from them. 
So, if you want to fight them, you have to reach an audience the same way they do. In this area, digital marketing plays a crucial role. The main things which larger corporation focuses on are PPC and SEO. 
With the use of PPC, you can increase the ranking of your ad on google search through relevancy. Even if the larger industry bid higher than what you bid for the same keyword, it does not necessarily give them the top spot. They cannot buy the top-rank, because it is based on the relevancy of your ad. 
If you can create relevant content that focuses on keywords, no amount of money can outrank you. Thus, this adds to the most significant importance of digital marketing on businesses. 
8. You can get influencer engagement

.
Now many influencers are joining social media to promote themselves and other businesses that approach them. Digital marketing provides you the medium to connect to these influencers and gain their respect. If you play your part right, you can get them to endorse your product or service. As a result, their followers can convert to your customer and spread brand awareness. Influencing marketing has become a perfect way to reach your target customer and always give a higher ROI percentage. 
Conclusion
As the world is now shifting commerce towards a digital marketplace, businesses have more scope to expand their reach and connection through the right digital marketing tactics. However, the digital platform's marketing strategy is changing every day, so you need to be updated for optimizing your campaign. It has made marketing more practical and cost-effective so that even small businesses can enjoy its benefit.  If you've understood the importance of digital marketing and want to implement it, connect with us straight away!