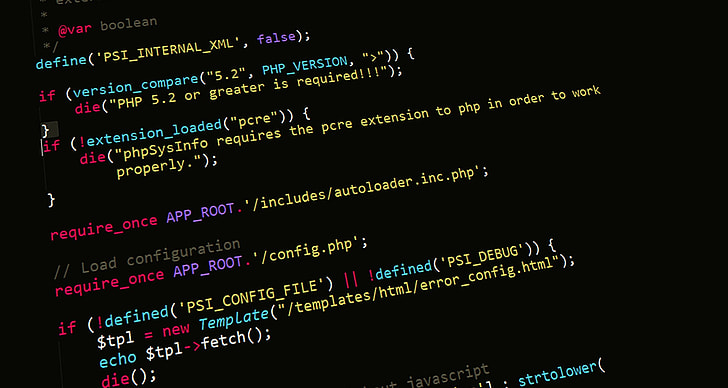 A website for your business is truly a strategic asset to showcase your functionality and potential. Hence if you are planning to design a website for your business, then choosing the best web development company in India is highly essential. The best company would possess multiple web methodologies to meet your requirements. Furthermore, its designs should provide you instinctive navigation and outstanding user experience. 
You need a meticulous approach to finding the best web development company in India to allure healthy traffic. Moreover, you need to be specific in your tactic and go with only reliable service providers.
Here are some suggestions you should consider before zeroing your search towards the most suitable web technology company. 
The company should come up with its ideas and understand your mindsets
Crafting an engaging website is not about adopting your thoughts only; the company you choose should offer their conceptions working on your viewpoints and requirements. Furthermore, it should heed to your actual needs, understand your business, and how you want to take it from here. 
 Keep in mind listening to your basic requirements is the key to success, so the company you choose should have patience. It shouldn't have an easy-go approach to implement your endeavor so that it can be a replica of a combination of your thoughts and its know-how for a unique web presence. 
A web development company should have a conscious web presence 
The website of a web development company should be simple yet effective to present much-needed information to you. The company should reflect its expertise and core functions to win trust and confidence. Furthermore, they should also an exact address of their physical presence and contact details to manifold the acceptance among the mass.  
Check the Company's primary services
The web development company's website should list the services offered by the company. These can provide some insights into the capabilities of the company. While there is no way for you to test out the company's claims the company's portfolio may provide further insights into the company's actual delivered work.
So, the core service offerings combined with the portfolio will assist you in judging the web development company as a suitable potential partner for your web development project.
The web development company should flexible on the current trends 
While choosing the best development company in India, you should check their adaptability to the latest technologies. If you select a web development company that is not updated with the latest trends, there could be a massive drop in Google ranking and the number of potential customers.  
Today, most customers prefer a smartphone over other modes. So, your web development company should design responsive websites to make it mobile-friendly. Your website should be responsive enough to go well with all the mediums like smartphones and tablets. 
As the world changes every minute, your ideal company should adhere to all the latest technologies.
A web development company should make use of template-based websites
Primarily a web template is a group of HTML web pages where you can insert texts as well as images as per your preference for crafting an engaging website. Such templates made of CSS and HTML offers an economical and convenient way of developing a website with minimal effort. It simplifies your web development process and provides you a great platform to showcase great yet meaningful content.
Check the Frameworks a web development company exercise 
 Usually, a contemporary website is an excellent combination of different layers where frameworks are also popular as platforms are prevalent as a crucial layer representing a functional technology. Hence you should watch out the framework it uses for making your website cost-effective. Remember, a framework is a set of optimized codes which synchronize the programming languages for comfortable and practical functionality. 
You need to check their digital marketing expertise
While choosing the best web development company in India, you should check their presence in digital marketing too. Because digital marketing is the need of the hour. You should choose a partner who offers all aspects of digital marketing services, which provides a productive way to escalate your business. 
 It is also essential to check their in-house digital marketing experts and their proficiency to implement the right digital marketing strategies for your business websites. On the other hand, you should also check the quality of the content the company offers.
 You can't deny that content is still the king, and it will rule the world for years to come. So it is highly essential to choose the best web development company that engraves tempting content for your website. 
You should check the technologies used for web development. 
The specialty and the success of a website depend on the technologies used for sure. It also instrumental in uplifting its quality and offering better functionality like user interaction & livelier features. So, when we talk about the technologies used for web development, there are primarily two sides, the front end (Client's side) & Back-end (Server Side). 
The front end or client-side web development is all about the process you see on your laptop or mobile screen. For this type of development, companies mostly use HTML, CSS, and JavaScript. HTML is the reason for your content display, whereas CSS is all about designing your content. On the other hand, JavaScript is instrumental in making your website interactive owing to its dynamic libraries and frameworks. 
On the contrary, the back-end or server-side development is a collection process that fuels all the front-end development. It comprises an application, a server, and the database to store its data. The main aim of a server-side of web development generates coding and logics using programming languages and frameworks like Python, PHP, Java, and Node JS. 
Remember, making the right choice and selecting the best technologies for your website can be challenging; you need to do extensive research and chase your core vision. Hence, be realistic and choose the best web development company in India that helps you chose the right tools with all the latest functionalities you need.  
Bottom Line
Selecting the best web development company in India is a must, as the growth of your business depends on it. Indeed, web technology companies play a crucial part in your business enlargement. 
Finding the best web development company is just the start of a successful endeavor. You should measure the above methods to receive applauds for your website and all the desired success.
We at Essence Software Solutions work with the most advanced web development frameworks. We aim towards building robust web applications that are scalable and attention-grabbing. With a basket of technologies and frameworks like Laravel, Php, Shopify, WordPress, etc. we can build anything from a static website to a multi-level web application. You can simply drop us a mail here, and we will get in touch with you ASAP.