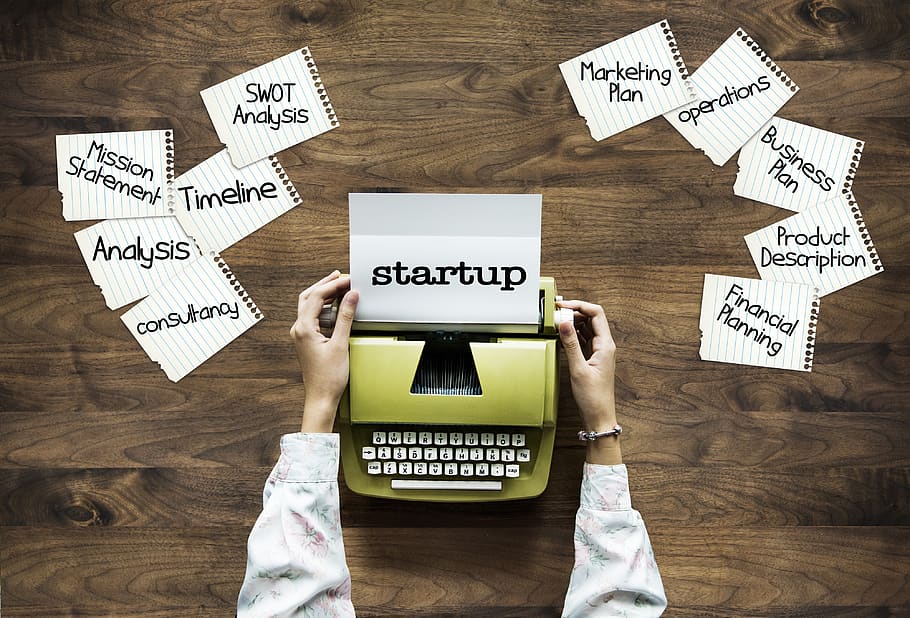 Currently, startup consulting companies are one of the best supports that thousands of organizations have, be they large or small. Many of the services that are required by organizations cannot be covered internally, so it is necessary to look for highly qualified business consultants. Today however we will talk about choosing the best startup consulting company in India.
What is a Consulting Company?
A consulting firm serves as an agent of transformation, facilitating information transfer, and increasing people's level of preparation. It is for these reasons and more, it is important to know what to take into account to choosing the best one.
A successful relationship between client and consultant is essentially based on trust. The consulting firm strives to ensure that its work makes an impact on the organization over time. If there is no good personal compatibility, it is less likely that trust will be established and some kind of impact will occur. Furthermore, many consulting assignments fail when clients are not engaged in managing that relationship.
Although a consulting company provides a result or deliverable, its activities do not replace the work that your company must do before, during, or after the intervention of the consulting company.
How to choose the best startup consulting company in India?
Choosing the right company can be tough but if you break it down to certain steps, the whole process can become a whole lot easier. The first thing to do would be to first idealize your requirements as in what kind of consultancy you are looking for. Is it for technology? Is it for business operation or is it for growth? Once you're through with what you want help with the second part becomes a lot easier.
The second thing you would need to do is start looking for companies that offer startup consulting in your particular field of requirement. For instance, we at Essence Software Solutions provide tech startup consulting services. Within this, we guide and lay down a technical path that startups can follow to boost their business and stress less on technology adaptation in the future.
Now that you're done with the second part, it is time to finalize the best startup consulting company by getting in touch with all the ones you've shortlisted. Talk to each one of them, discuss your requirements, and see their response. Do they seem keen to work with you? Do they have knowledge of the type of consultancy they are offering? Try to find answers to other such similar questions to get the best startup consulting company in India.
A startup consulting company is never selected by price competition. A lower price almost always corresponds to lower quality work, with a negative effect on project results.
Once the negotiation is concluded, the contracting is carried out by global price, unit prices, rates by professional category, and administration contract (cost plus), that is, the most convenient modality is adopted in each case.
Here are some key tips to consider when choosing the best startup consulting company:
Trust: We must always choose a consulting company that is trustworthy, that generates confidence in us for the type of work they do.
Way of working: Another important point is to take into account the way of working with the consulting company. Since we are a startup our requirements can be dynamic and the consulting company should be able to adjust it's plan accordingly. Here we must know the type of programs, routes, or planning that they usually use to carry out our issues or aspects that we want to solve.
Services: It is important to define the type of services and integrated solutions for companies that we need and to know what consultancies offer, in this way we can determine whether or not they can take care of our company and the issues that affect us.
Trajectory: It is important to know a little about the trajectory of the company and the experience that they have offering its consulting services to other organizations.
What to keep in mind when selecting a startup consulting company
Before hiring a consultant, the following points should be taken into account.
Alignment of the consulting company with the project objectives
Often clients and consultants have different views on the end goal. Therefore at times, the set goals are vague (eg, "improve a business process"). A consulting assignment without measurable objectives usually ends in frustration. Evaluate the scope and purpose of the proposed project.
Some consultants insist on a certificate of "acceptance" for each activity they carry out. It is the indication that you've are working with a reputable company and they are obviously want to deliver superior service.
Consulting is not forever
The activity of the consultant must have a defined beginning and end. It is not advisable, and also not profitable, to hire consultants to run the business of the company as a whole.
Most consulting firms will work towards customer satisfaction, but they will rarely offer a 100% guarantee on the money invested. During the proposal stage, make sure that the consultants specify precisely what they will offer.
Consulting experience and its post-project support
Each type of project has its specificities. It is necessary for the consultant to have a deep knowledge of different projects. If the consultant knows your company's sector, he will know in advance the particularities to attend to.
In addition, it is important to analyze what the support will be like once the project is finished. Consulting is like a physical exercise: without follow-up, the effort goes to waste. To ensure success, closely monitor the post-consulting program.
Well-detailed consulting firm fees
Consulting firms have high indirect costs and therefore need to allocate them to all of their consulting activities. However, clients must have a clear understanding of fees and how they correlate to specific services.
Increasingly, consultants view a stake in the client's business as a form of payment and seek to increase the value of that equity through their efforts.
What should a proposal for a startup consulting project contain?
A consulting project presented by a consulting company must contain:
The objective of the project.

Context.

Understanding of customer needs.

Project scope

Stages or phases of the project.

Deliverables.

Criteria of acceptance.

Economic proposal.

Contract mode.

Price and method of payment
Obligations and resources that the contracting company will have to provide

Background of the consulting company or the consultant who offers the consulting service.

References.
Conclusion
Today you can find many types of startup consulting depending on the main need of your company. We invite you to continue reading about our Consulting Service Guide to clarify all the doubts you may have. And as we mentioned above, Essence Software Solutions provides tech startup consulting services to young businesses who want to adopt a technology that is super-useful, scalable, and easily replaceable.