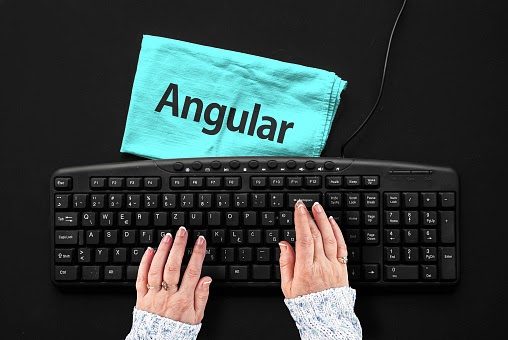 AngularJS is a structural framework that is suitable for developing dynamic web applications. It allows the developers to use HTML as the template language and allows an extension of HTML syntax for expressing the application components in brief. The key features of AngularJS such as data binding and dependency injection minimize the number of codes you need to write. Although it is beneficial to have your own AngularJS development team, not all businesses are competent enough to afford it. This is where the aspect of choosing the best AngularJS development company arises. 
 However, finding the best Angular JS development company is a daunting task, you can simply go ahead and choose the best one. For this you need to act smartly as the future of your business is completely dependent on your finding. Hence, we have come up with a recommendation guide to help you assess how to choose the best AngularJS development company. So, if you think it's a tough thing to choose the best then take a look at this and see for yourself.  
Why You Must Count on AngularJs?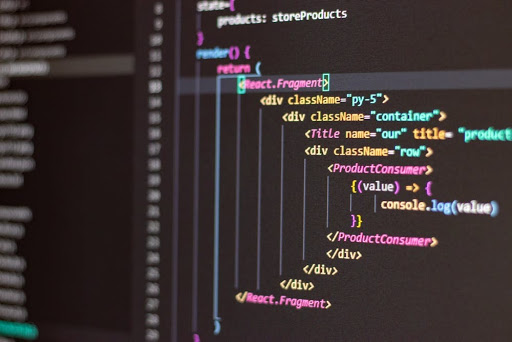 AngularJS is a JavaScript Based open-source front-end framework that is instrumental in developing single-page applications. Maintained by Google AngularJS is very simple in integration and easy to optimize. It is popular as one of the most effective JavaScript and serves a wide range of frameworks such as Meteor, Ember.js, and Backbone.js. Besides this, AngularJS is the most flexible language in the world and it is also the next generation framework where every tool is designed to work with another tool interconnectedly. 
 AngularJS requires a lot less coding compared to other frameworks, so it makes the work of developers less stressful. It doesn't require you to write separate codes for connecting the MVC layers, so collectively it minimizes the complexities of coding required. So ultimately it saves the time and cost of creating applications. On the other hand, AngularJS is handled by Google and a team of dedicated professionals is available round the clock to resolve key issues associated with the framework. 
AngularJS is significant in testing web applications, it allows both end-to-end and unit testing. AngularJS also provides key testing features like dependency injection and also one of the great frameworks for creating high-quality dynamic web applications. So, relying on feature-rich AngularJS for your web development can be highly beneficial for you.  
A Definite Guide to Know How to Choose the Best Angular JS Development Company 
So, you are unable to make the call and choose the best Angular JS development company? Don't fret! Take a deep breath and gaze on our verified tips to know the benefits of relying on AngularJS development company along with the reason to choose the best. Looking at the current scenario, the usage of JavaScript is enormous and AngularJS with its newer versions ensures utmost success. For this reason, AngularJS development companies are in great demand. So, let's dive in to access the key reasons for a better understanding. 
1. Arrange a Consultation with The AngularJS Development Company
So, first thing first, the foremost thing you must consider for choosing the best AngularJS development company is to get in touch with them. During the consultation, you must access previously done projects on AngularJS. During the session, you must also examine their communication skills so that you can be assured about effective reporting. On the other hand, by holding a comprehensive session you can come to know how the development company will fulfill your requirements. It will also provide you a blueprint of their working methodologies. 
2. Access Technological Upgradations
Before zeroing your search on the best AngularJS development company you must analyze their capabilities. AngularJS is getting updated at regular intervals, so the development company should be able to upgrade themselves with the recent one. On the other hand, it is also advisable to count on a development company that is proficient in both AngularJS versions and JavaScript.  
3. Familiarization with the MVVM Architecture
The AngularJS development company you choose should have extensive knowledge in both MVC (Model-View-Controller) and MVVM (Model-View-View-Model) architecture. An MVVM is primarily a pattern of software architecture that is used for binding functions so the developers must employ the same for the robust outcome. On the other hand, MVC is also another design pattern that is instrumental in boosting user interfaces. So, the AngularJS development company must have conversance in both features to entice a higher number of customers.  
4. Proficiency in Using Tools
The experts associated with AngularJS development company must have proficiency in using AngularJS tools which are instrumental in developing various applications. While interacting with the development company you must discuss the latest AngularJS tools such as Angular IDE and WebStorm. WebStorm is a smart code editor that offers the necessary support for JavaScript, HTML, and CSS. On the other hand, Angular IDE is necessary for faster and effective web development. It also offers real-time authentication of code and is instrumental in coloring and highlighting the syntax-aware source.
5. Familiarization with Creating Single Page with Multi-Server 
Once you consult with the AngularJS development company you must verify their knowledge on designing single-page applications (SPA) using AngularJS. So if you are looking for creating responsive and collaborative applications then counting on the best AngularJS developers will be beneficial for you. The SPAs are usually web applications that load only a single HTML page instead of the entire webpage with every click. It takes minimal time for loading and its highly responsive feature impacts businesses and their sales. It also works in the browser and doesn't require continuous reloading.  
Bottom Line
AngularJS is instrumental in creating interactive elements in websites and its primary objective is to create single-page applications. The open-source program also focuses on code quality and readability so most companies prefer this over other frameworks. On the other hand, the AngularJS development companies are enriched with the latest technologies and create applications with enhanced features. So, relying on the best AngularJS development company is highly essential at current times. Here we have discussed the significant tips which will help you choose the best company for your services. So, follow this guide and find the best option to create dynamic applications to take your website to new heights. 
If you need help in building your own tool using angular js, please connect with us here.