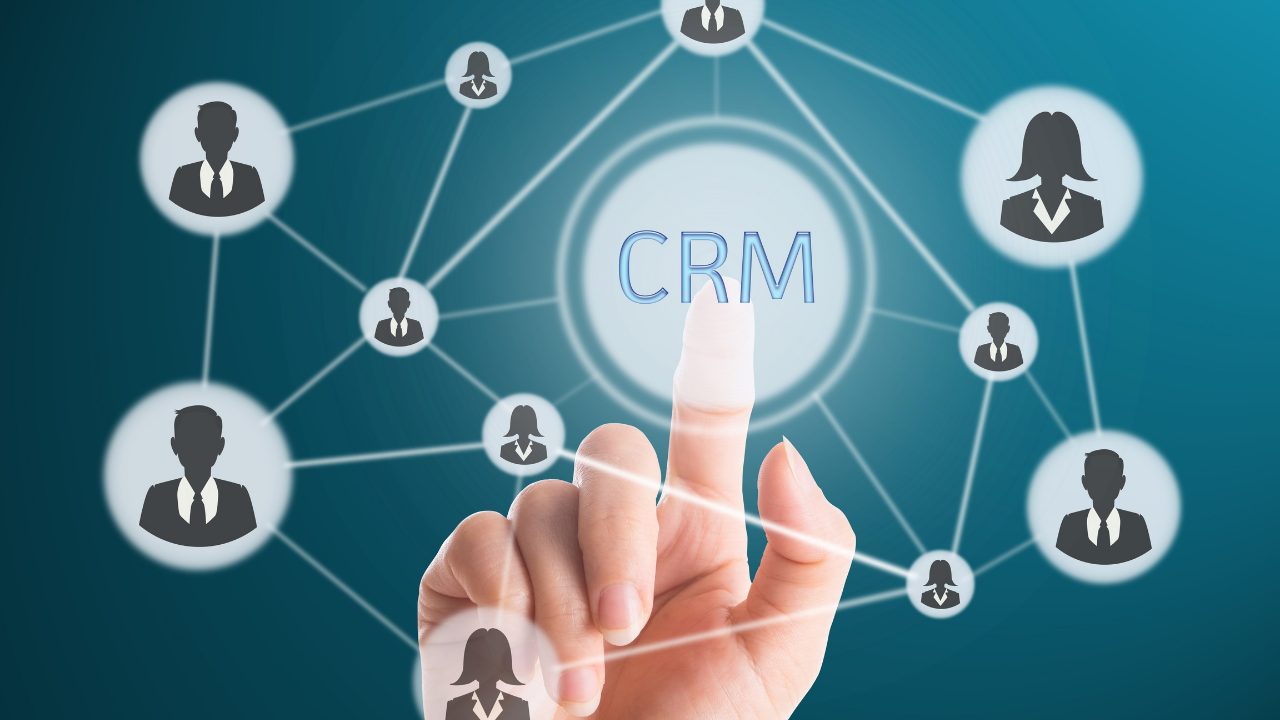 Customer Relationship Management (CRM Software) is a software using which a company manages interactions with customers or potential customers. The benefits of CRM are tremendous, it helps companies use data analysis about customer interaction to improve business relationships. CRM helps maintain customer relationships, track sales leads, pipeline, sales growth, and deliver actionable data. In short, CRM is a technology for managing all company relationships.
The purpose of a CRM Software
In this world of globalization, it is very important to know the working habits of our different customers. CRM helps us know all the factors which can affect our business directly or indirectly.
CRM Software helps to record contact information such as email, company contact information, website, social media profile, etc. It helps in pulling out recent news about the company activity automatically and it can also store details on the client's communication.
This tool helps companies capture client information and helps to have better conversations with the customers. CRM system provides an overview of customers, their activity, and helps present them in the form of a customized dashboard. It helps engage with new customers, existing customers, and create purchase-sales opportunities. CRM helps companies to stay connected with customers.
Why CRM Matters For Your Business     
A CRM tool can give you a clear overview of your customers. Everything is managed at one place by the use of CRM. An effective CRM tool serves as a dashboard that can tell you about customer's previous history, the status of their orders, and more. A Customer Relationship Management tool helps you find new customers and keep them happy by organizing customer information.
CRM helps in building a relationship with customers and growing the business faster. It may also pull relevant information such as recent news and client preferences on communication.  CRM also helps to connect with other business apps that help in developing customer relationships. It also allows you to use business tools such as document signing, accounting, billing, and surveys to manage details efficiently.
A CRM system can help in maximizing business by increasing up-selling and cross-selling opportunities. Up-Selling is where you offer customers premium products that are related to their purchase.  Cross-Selling is where you offer complementary products that belong to the category of purchase of customers. Both cross-selling and up-selling strategies can be easily conducted with the help of CRM. Various strategies can be used to address the customer's wants, needs, and patterns of purchase.
Benefits OF CRM
CONTACT MANAGEMENT
Contact Management is an element of CRM that helps manage all-important contacts. This allows users to your contacts into groups. It also improves the personalization of all contacts with the customer, making them feel important.
Sales Analytics
CRM helps you collect data from social media, website, then analyze it all with the same software. Users can create better sales campaigns in the future by analyzing the data of past campaigns.
Mobile CRM
Everyone has a smartphone these days, and we can utilize the technology inside them to benefit the business. It can also help the staff to get updates easily, view data, and receive valuable alerts.
Sales data
CRM helps in organizing sales data. It can help to identify the pain points and make data-driven decisions.
CRM Data
CRM includes data storage so users can pull up data in an efficient manner.
Files Sync and Share
CRM helps in synchronization with many programs, which includes uploading emails from Outlook, importing data with Google drive, and more. Because of the sharing feature of CRM, you can view all features in one place.
Sales Performance Management
The CRM system offers many benefits to the sales team. Managers can easily monitor what aspects are being performed by the sales team and what area in the sales team needs improvement. You can manage the performance of sales partners from CRM and ensure that your team is performing at its best.
Campaign Management
Campaign Management helps in managing the entire sales campaign from a single UI.
Social Media Management
Social Media Management efforts can be managed by Customer Relationship Management. It allows multiple team members to work together on the same project or task from different access points.
Customer Satisfaction
As the name suggests, CRM software is about managing your relations with customers. To improve customer satisfaction levels, users can manage each case individually. Track, reopen, and close cases with the help of CRM. You can also ensure your customer's sensitive information is safe in a secure environment. This is essential because it helps you to avoid cybersecurity issues and data leaks.
Conclusion
We hope that these benefits of CRM can help you understand how it can boost your productivity. CRM is a very useful software for businesses to help them grow and have a managed way for all the information. CRM includes all aspects which a company has with its customers, whether it is sales related or service related. It includes the capture, storage, and analysis of customer information. CRM helps to improve customer service and to maintain a balance of customer relations. It also helps employees to get updated frequently with the current data and to get the exact scenario of ongoing activities.
If you are interested in getting a CRM software built for yourself, you can get in touch with us right away.