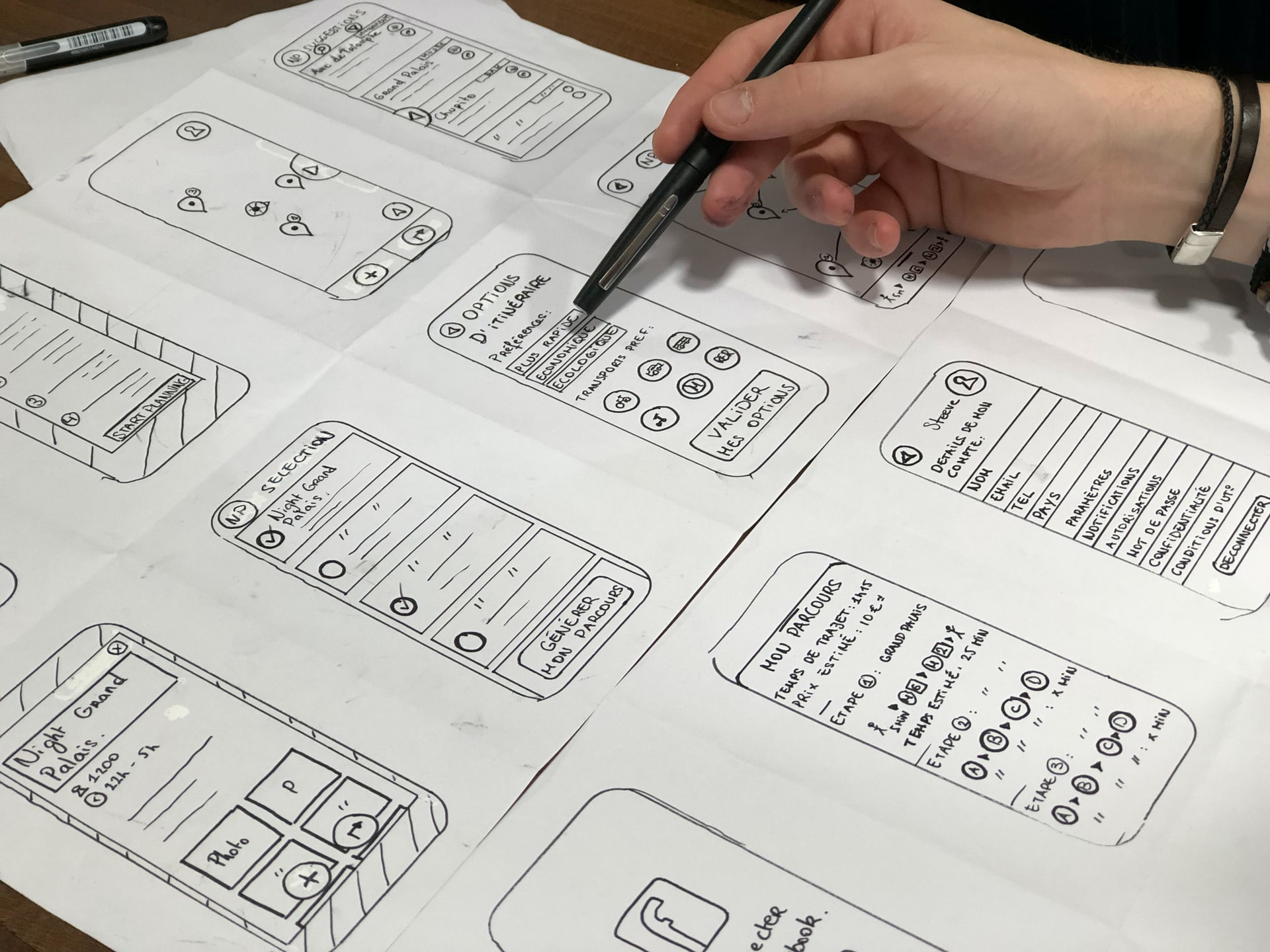 It's important to remember that UX is the experience a user has with a product or service, not just how it looks or feels. For example, how easy an app or website is to navigate, the options offered and how you then progress through the transaction is very important – even if it's not what you would initially think of when considering UX. Apart from the title, UX designer sounds like a creative job that is great for young people who want to work in startups or medium-sized companies: the emphasis on creativity is well-suited to the whole startup ethos. Let's look at how we can make UX design more credible and valuable.
1. Mix ideas with past projects:
Let's go through the process of how to 'recycle' ideas as a UX designer. To do this effectively, you should start with similar projects that have already been completed and use them as inspiration. By simply comparing the overall project goals, wireframes, and visual design concepts with those of your new undertaking, you can pick out the bits and pieces that will make sense to re-use in a new space.
2. Team up with other UX Designers:
In addition to reflecting critically on your design methods, also take time to look at how others in the field approach and solve problems. Look for design inspiration, as well as for inspiration about new ways to approach your work. A lot of UX work happens in team settings. That's just the reality of the practice of UX. Team up with some other people who are in the same field as you. 
3. Sketch your ideas: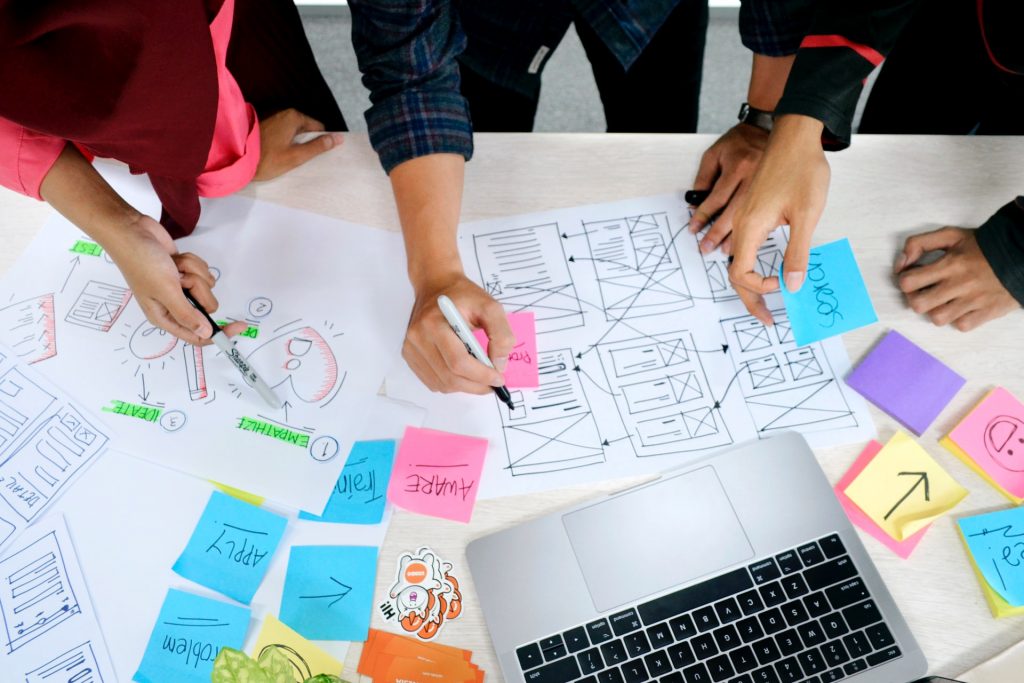 Sketching is a simple process that does not require any expensive tools or equipment. By working out your solution to a design problem on paper, you can take the time to consider different options and approaches. In itself, this is not a bad thing, but today's designers are missing out on an essential skill that came with using paper and pencil: sketching. Start by sketching out your idea using a pen and paper.
4. Include necessary things in the design:
The simpler your language is, the more people can understand it and the better your clients will like you. Keep it simple and focus on the user's goals and motivations. UX designers can stick to what they know best. Replacing the UX design jargon with clear, conversational language will not only make your copy more approachable but will also make it more memorable. Don't include the things that make clients uneasy because of some points that they are not even interested in. 
5. Keep in mind when to take a break from the project:
It's natural to have a little self-doubt from time to time while working on a UX Design. That can make you feel overwhelmed by the project's scope—or even paralyzed enough that you don't have the focus or energy to pick up where you left off. Don't let that happen! Recognize when you need a break and permit yourself to take it. Then when you return, your eyes will be wide open and ready to make forward progress.
6. Got an idea, start discussing:
The work of UX design entails creating a meaningful emotional connection between an individual and the brand. As soon as you get an idea of the design, start implementing it and discuss it with the team members. Creating a great idea does not mean that you're finished, but you're a step closer to solving the problem at hand. The best way to see your solution is through the eyes of the end-user, so keep them in mind as much as possible.
7. Make notes on every step:
Organized notes are important. They are so important that it's worthwhile to practice using them. Taking organized notes is a different skill than sketching out designs. One of the most useful skills for a UX designer is to be able to design efficiently while taking organized notes. These notes help the UX Designers further in the design and also helps them remember the path they took for each step. With this simple action, there's no need to overthink or stress over not being able to redo your sketched ideas.
8. Be open for feedback:
Feedback is part of the process all designers have to go through when making any kind of product. In the case of UX design, it's crucial to get feedback from users and adjust designs according to those findings. It might seem surprising at first since what they need is not technical expertise or detailed information. A designer needs to have a different way of understanding their work to understand the opinions of everyday people and applying that insight in their projects.
9. Gel well with the latest software :
Many different tools and applications are used in UX design. These commonly used UX design tools make the process of designing efficient and streamlined, which minimizes errors and lets you produce even better outputs when designing your product. Whatever software you use, keep in mind that the first step is to do some research. There are many tools out there, and new ones always pop up. Play around with several of them so that you can figure out which one works for you!
10. Research some innovative ideas:
Being a UX designer is creative work, just like being a writer or painter. A good designer must have the ability to both think creatively and apply critical judgment to their ideas once they're formed. This requires talent and practice, so there's no special shortcut for becoming a UX designer overnight. Use your skills to find a path that others haven't thought of and create value for your users.
11. Analyze things properly:
From making something as simple as a print ad, landing page or creating a user flow, Designers have to analyze and understand every problem and every choice to design easy products. Then making a prototype that matches the vision should be the goal of a UX Designer. They need to analyze all the parts clearly and carefully. This requires constant practice and skills. 
12. Don't go for the perfect result immediately:
Being able to work on projects in a way that makes them complete is great, but it also means accepting the fact that your work may never be completely perfect. UX Designers need to understand that rather than making a part of the project perfect, they need to complete the project with a good design
Perfection will be there automatically after the feedback is taken from the client and then changes are made. 
13. Take the designing process as a story:
Designers are storytellers. To connect with users, they must first understand them, and the best way to do this is through observation and listening. The approach to designing UX patterns is to always start with the user story, then move on to considering form, behaviour, and aesthetics. The more you know about how to tell a good story and engage people with it, the better your result will be.
Final Thoughts: 
Picking the right project is the most important decision you'll have to make as a designer or developer. It will determine your design philosophy, coding skills, and how valuable you are to a company.  An easy way to choose the right project for you is by deciding whether it fulfils your interests or if it just fulfils a client's needs. Need help with UX for your project? Connect with us here.