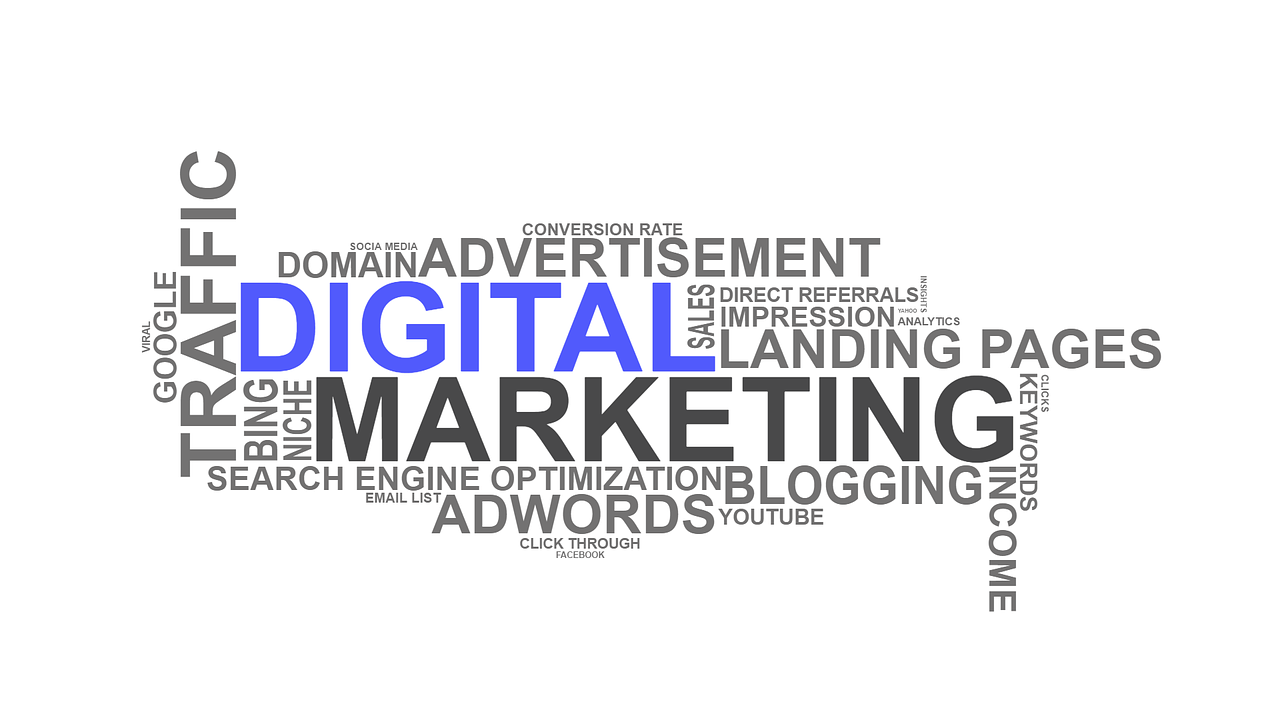 Digital Marketing is one of the most trending topics in the world today. In this era of digitalization, where everything is happening online these days and more so because of the Covid-19 Pandemic, digital marketing has been gaining the high ground. With physical promotions impossible in the current situation, you have to resort to digital marketing to promote your company. Digital Marketing contains the most efficient and effective strategies to help you reach your business goals. If you don't have a digital marketing plan yet, it's time you start working on one now. This article will give you the push that you need for setting up of an effective digital marketing plan for your company.  But, digital marketing isn't a small field, is it? SEO, SMM, SEM, PPC, there's just so much that you probably won't be able to handle everything by yourself. So, in this article, you will get 5 steps to guide to help you choose the best digital marketing company in India.
Step 1: Identify the kind of marketing you need
To find the right company for digital marketing of your products, you need to choose one that satisfies your requirements. To implement your plans in a well-organized manner, it is of utmost importance that you choose your digital marketing methods. You cannot afford to change your methods very abruptly. If you want to be successful with your company's digital marketing, you can use one of the numerous ways that are available, like Search engine optimization or content marketing, email marketing, and most importantly social media marketing. Social media marketing is heavily in fashion these days because people spend a good amount of time on social media. It is recommended to use social media marketing if your target audience is between 12-25 years of age. According to this, you should look for a company that matches your needs when searching for the perfect digital marketing company to advertise your brand. 
Step 2: Set Goals for yourself
Whenever we do some work, it is extremely important to set our goals. We need to know what we are aiming at and then we can put in our efforts accordingly. Before we embark upon the beautiful journey of reaching out to the company for marketing our brand, it is important that we define our goals. This will help us determine whether our choice strategy is in place or it needs some changes. When you set goals for your business, you need to make sure that you have both long term and short-term goals. Once your short-term goals are achieved, you can easily achieve the long-term ones. When setting goals, it is of utmost importance that you set achievable goals. Do not set unrealistic goals, they wouldn't take you anywhere. Also, remember to set time-specific goals and try to complete those goals. By setting up of goals, you will do the second and extremely important step of management, that is organizing. You should check their list of services and see whether they will help you achieve the goals that you have set. If so keep moving ahead with that company.
Step 3: Look out for companies based on reviews
Your digital marketing is of utmost importance for your brand. Hence choosing the best digital marketing company in India matters a lot. When choosing a company, you should first check its reviews on the internet. You might as well ask friends who are in the same field as yours about which company they would recommend. Preferably look for ISO certified companies because those are the best ones in the market. You should also read the reviews about your chosen company in detail and finalize it.
Step 4: Discuss your project and check the proposals and marketing techniques involved
When you are done with the above steps and have almost decided upon the best digital marketing company in India, sit with them for an interview. Check whether their thinking matches yours and their techniques fit your budget. You cannot afford to go on spending money on a single thing. The management of money is extremely important when it comes to doing business. You must know how much you can spend and how much you should spend on digital marketing. The setting of a budget is of great importance here. Having set the set helps you allocate your money properly and cater to all the needs. When setting a budget, you should break it down into several different areas that you need to spend on and then further subdivide them into individual heads. This helps you keep a proper track of things. When you know exactly how much you will be spending and under which heads you will be spending, it will help you immensely in choosing successful digital marketing for your brand. You should also try to check their proposals and decide whether you are contented with the price which you are paying. 
Compare and finalize
After you are done with the other steps mentioned above, compare the package with those of other companies. You should compare both their highs and lows, something like that of a SWAT Analysis for the companies that you have chosen to be the digital marketers for your brand. You should compare all parameters and then finalize the brand which you want.
It's high time now that you start creating a digital marketing plan. It will help you reach your goals faster and help you reach out to more people. In the current circumstances where physical marketing of a brand is impossible, digital marketing is your only hope. A strategically planned digital marketing for your company will help you obtain new ideas and drive your business forward. Follow the above-mentioned 5-steps to get the best digital marketing company to market your brand. Remember that the whole process is a bit time consuming and hence you should start planning well in advance before you launch your brand in the market. Choose your brand based on the above parameters and your company will surely soar high. Also, try and check out as many companies you can to find the PERFECT ONE!
Bonus
Here's a bonus. We at Essence Software Solutions provide digital marketing services that cover all aspects of online marketing for your brand. From SEO to Content Marketing, from SMM to PPC we offer all sorts of sub-services for digital marketing. To help your brand get the traffic it deserves we will first lay out a definite result-oriented plan that will work best according to your particular business. And hey, we are coffee lovers too, so you're welcomed to join us over a cup of coffee to discuss your project further. Connect with us here!